Area Tennis Tournaments
Tournaments   -- Adults & Juniors


  2019 Tennis Tournaments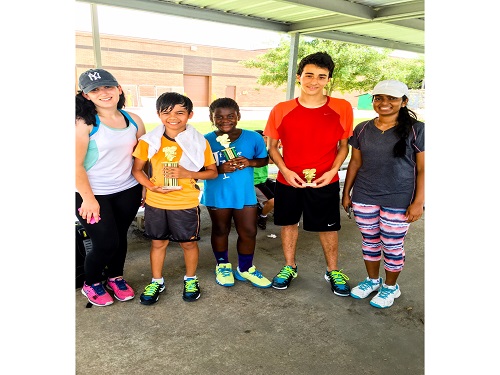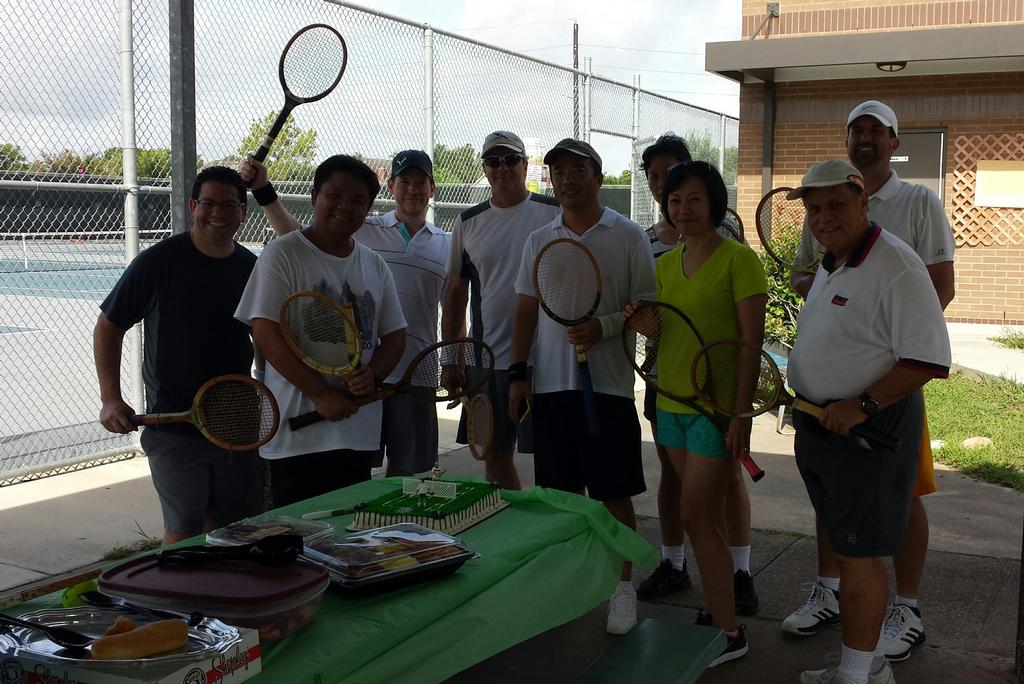 Area Tennis Tournaments
Click Here
  for Houston area U.S. Tennis Association (USTA) Sanctioned and non-Sanctioned tennis tournaments for Juniors & Adults
Ft. Bend Tennis Services (FBTS) Junior Tennis Tournament Series 2019


In place of the Junior Team Tennis League, we will hold our annual Summer Junior Tournament Series on Friday mornings beginning June 14 thru Aug. 2.  For non-qualified/non-ranked players (no Champ or Super Champ players).
WHEN:                                  Friday, 8:30am  -- approx. 11:30am or 12noon.
FEE:                                      $15/week
AGES:                                    9 - 18
LEVEL:                                  Adv. Beginner, Intermediate, Advanced
LOCATION:   Clements High School tennis courts, 4200 Elkins Rd, Sugar Land 
Each tournament will be a regular round robin or elimination tournament.  You will get at least 2 matches that day. These are designed to give you  a competitive playing experience to improve your game and compliment your lessons/drills.  These tournaments are for non-qualified/non-ranked players.
Enrollment is due by the Wednesday BEFORE each tournament.  We need to have at least 6 players enrolled by Wednesday noon to hold the tournament that week.  Check your email or this web site on Thursday afternoon to view the status of the tournament.
Depending upon the number and level of players, match play will be either Singles or Doubles. We will do our best to place players in different ability/age groups. Trophies/Medals will be given to 1st and 2nd Place for each group.
  
Players need to be able to:
- play from the baseline
- get the serve in at least 60% of the time
- know how to keep score
  
To Register for a Tournament, click on the tournament date below.
  June 14   (cancelled)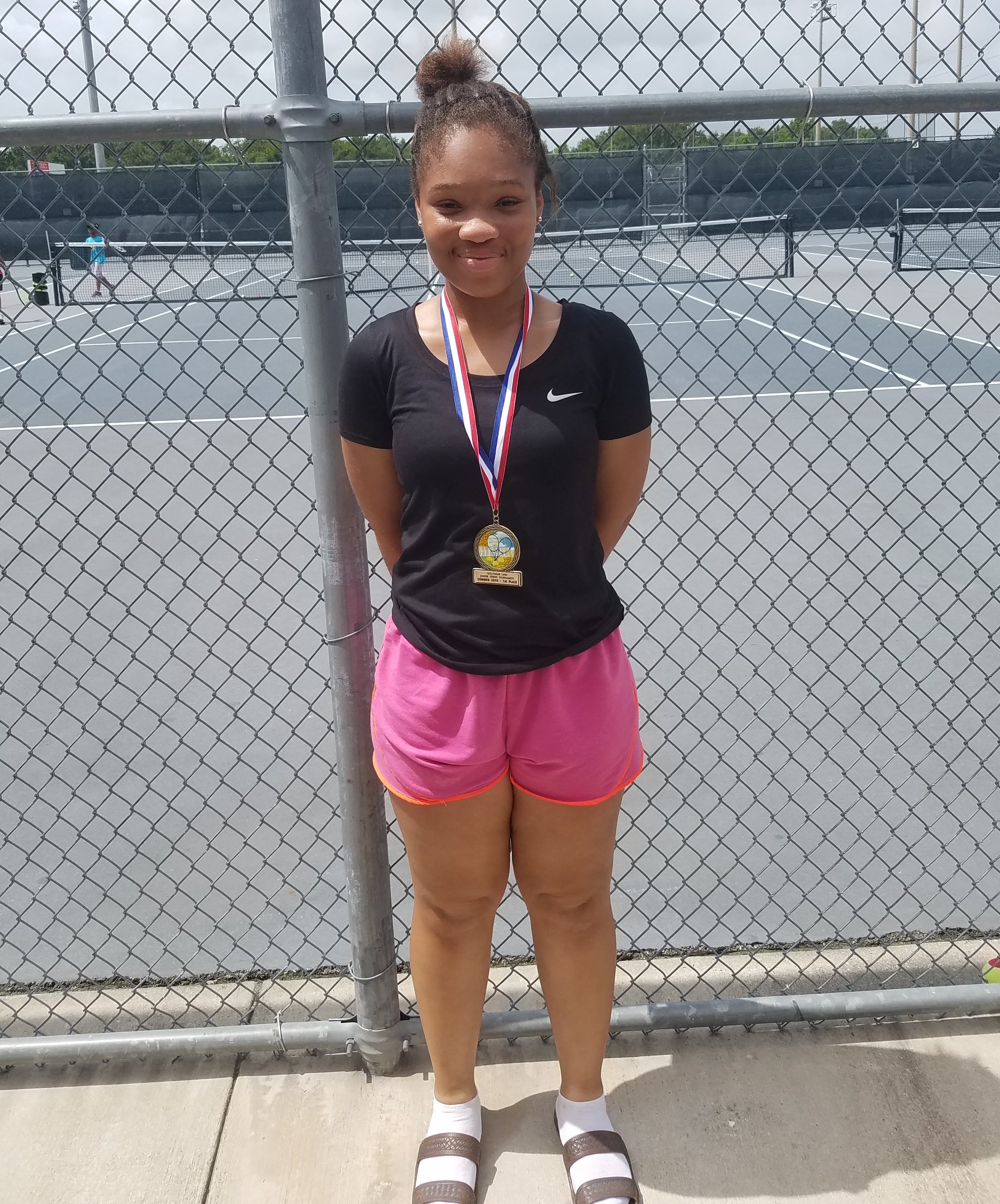 1st- Div. A: Holley Edoswon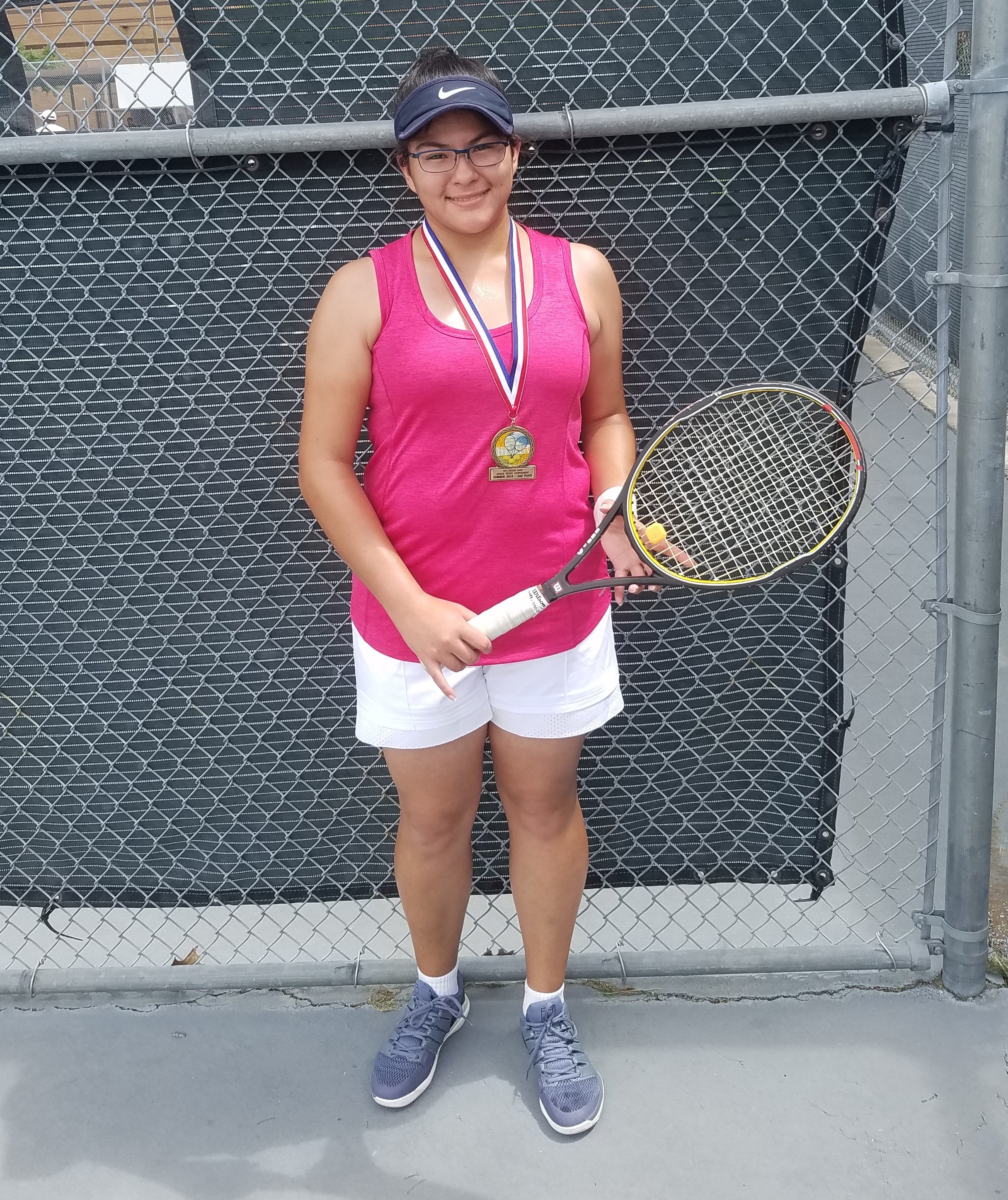 2nd- Div. A: Samantha Saldana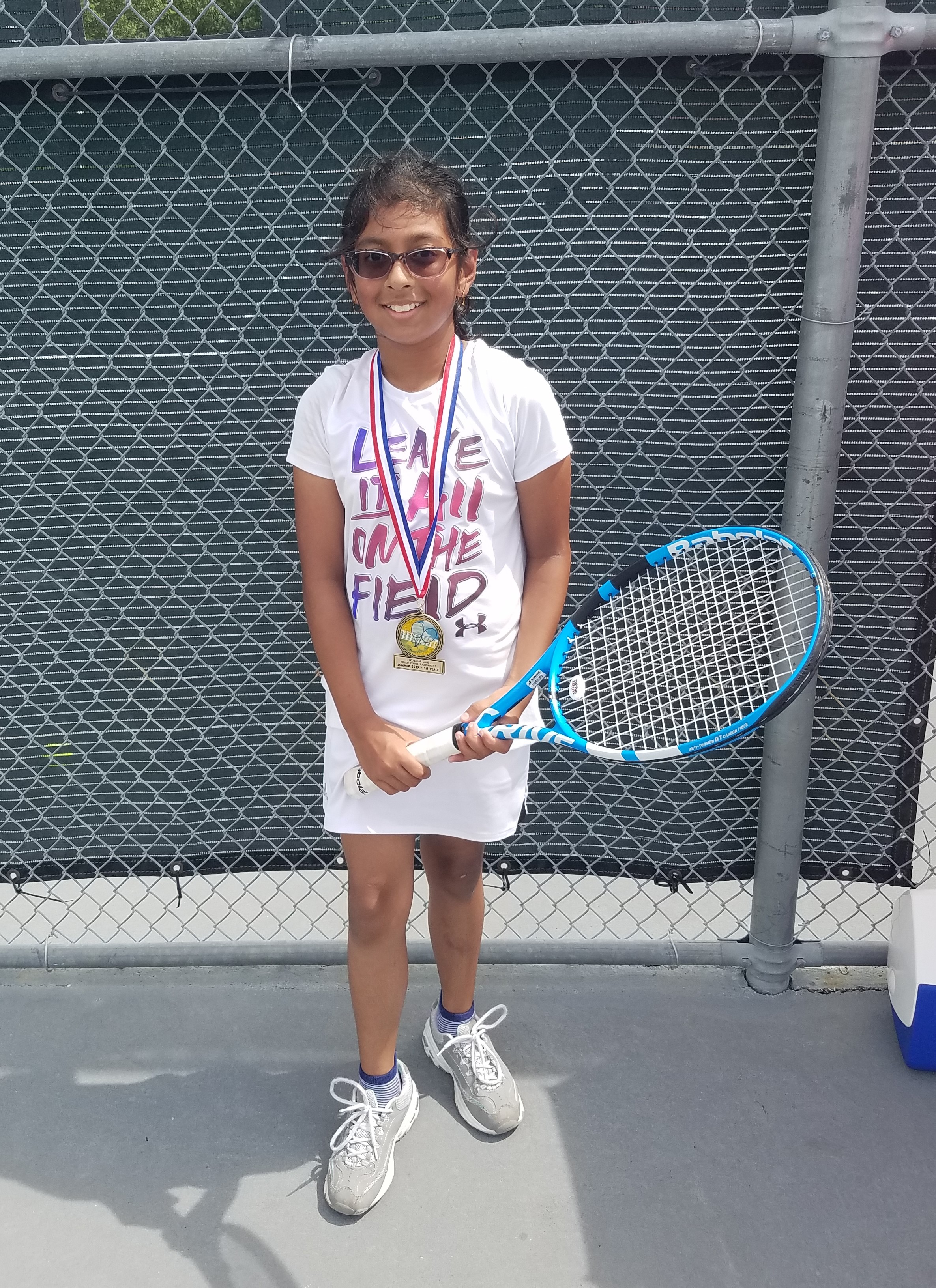 1st- Div. B: Anu Ray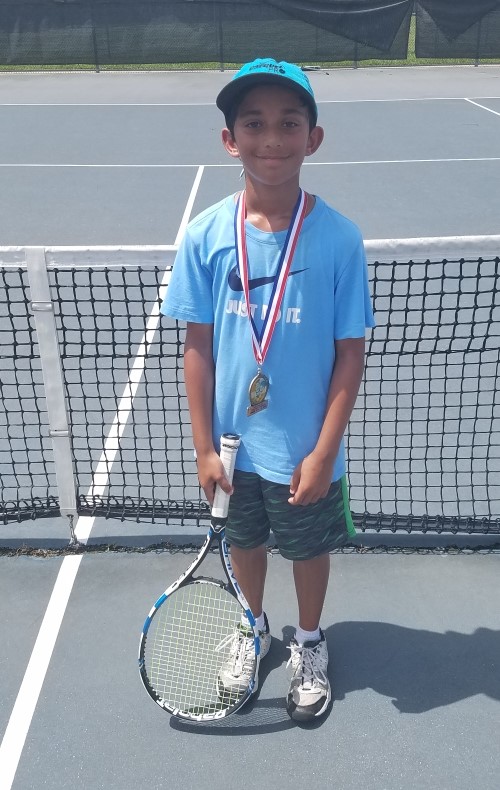 1st- Div. A: Shaun Irsani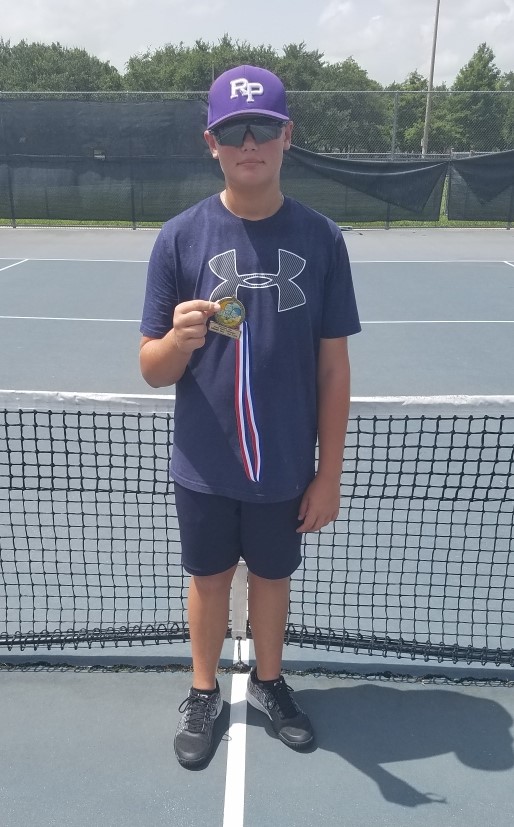 2nd- Div. A: Trenton Barnes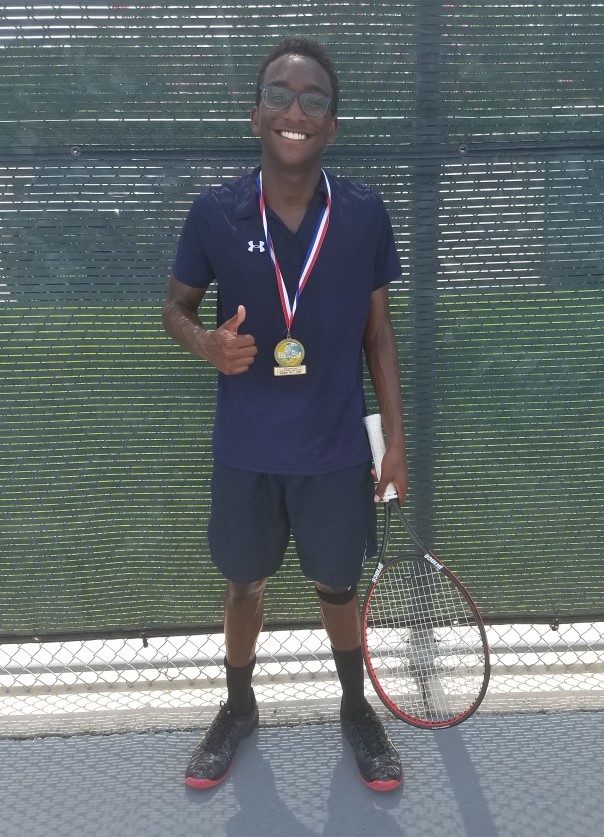 Cons- Div. A: Justin Sivasothy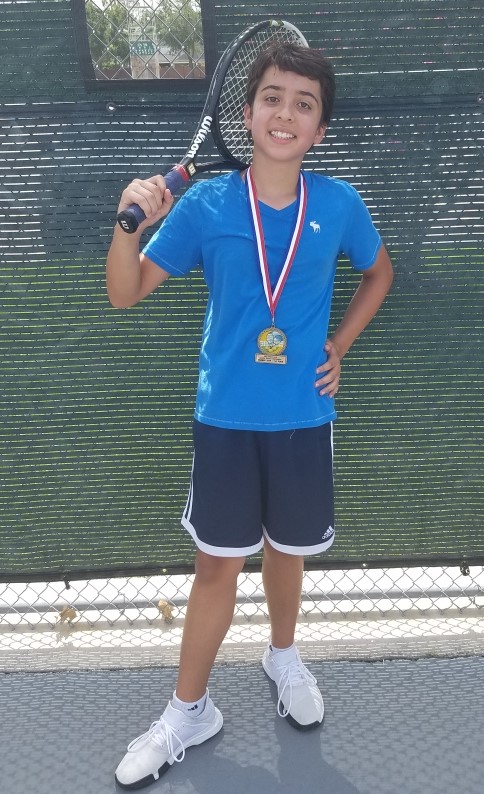 1st- Div. B: Isa Buendia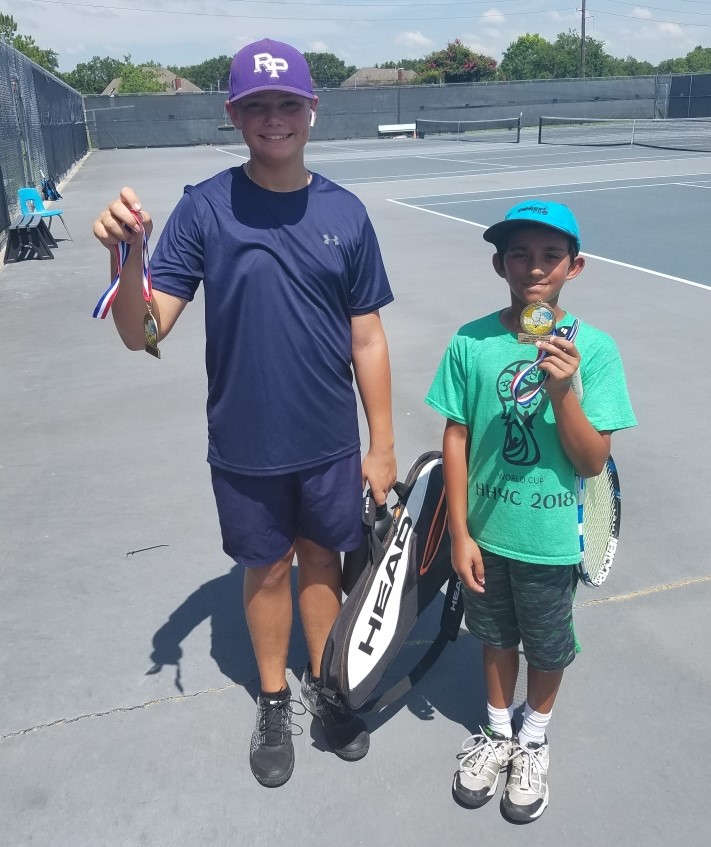 2nd: Trenton Barnes, 1st: Shaun Israni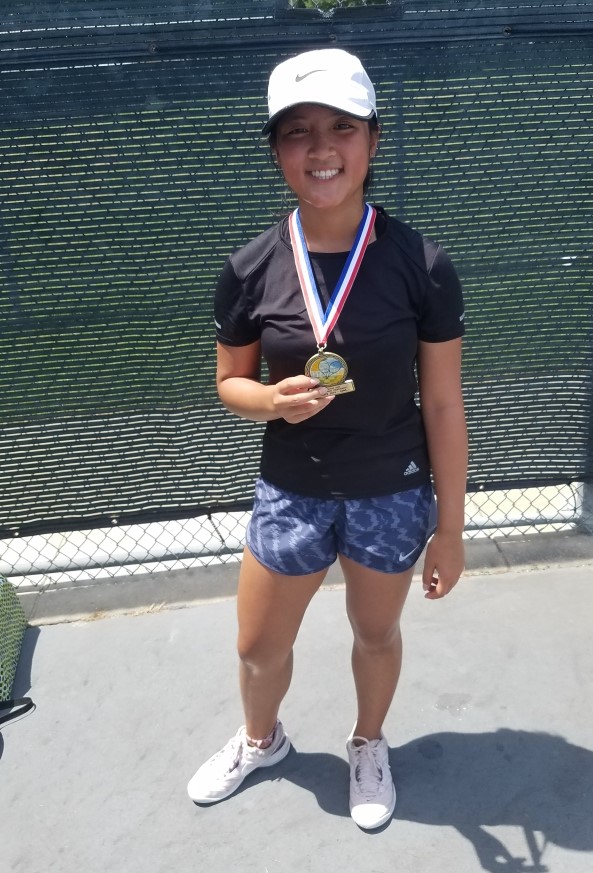 1st Cons: Grace Hoang
** Summer 2018 Junior Tournament Series  **

70 different players competed in the Summer Tournament Series, which was for non-Qualified/Ranked players.
Over 120 Entrants played in the tournaments.

Coach Chris Williams is the Tournament Director.

Points were awarded for finishing 1st, 2nd, and the Consolation winner during the Summer Tournament Series.

2018 Summer Tournament Series Results-
Top Point Winners- Tanisi, Amarachi, Pinak, Eric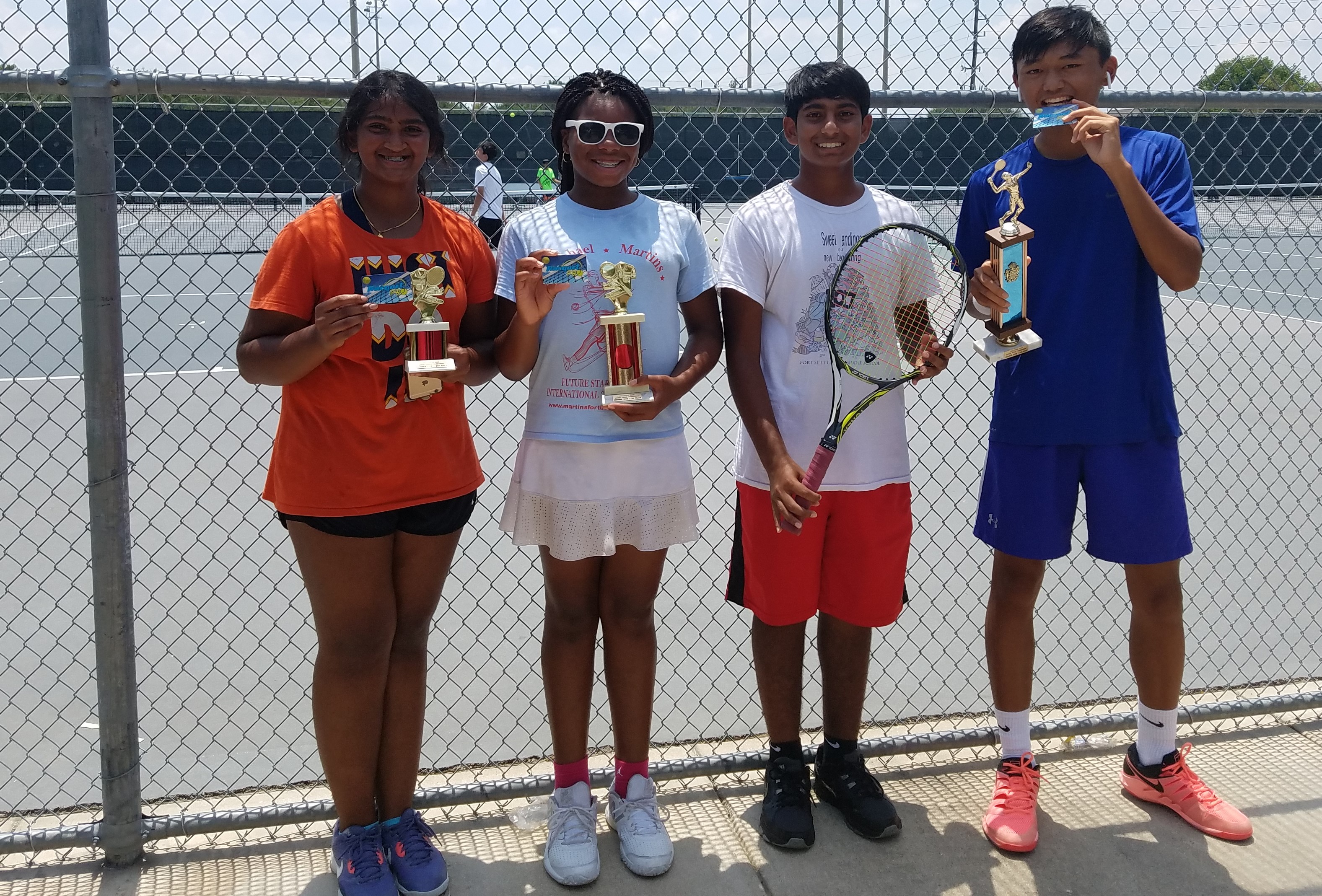 Intermediate Division-
1st: Eric Liu                 34 Points
2nd: Pinak Tripathi    20 Points
3rd: Finn Newman    10 Points

Novice Division-
1st: Tanisi Tripathi            30 Points
2nd: Amarashi Asiegbu   18 Points
3rd: Avyukt Satish             10 Points

The 1st & 2nd Top Point players each received a Gift Card from the Raquet Pro Tennis Shop in Sugar Land.


Junior Singles Tournament 
WHEN:     
Friday, Dec. 28, 2018
WHERE:  
Clements HS tennis courts (Sugar Land)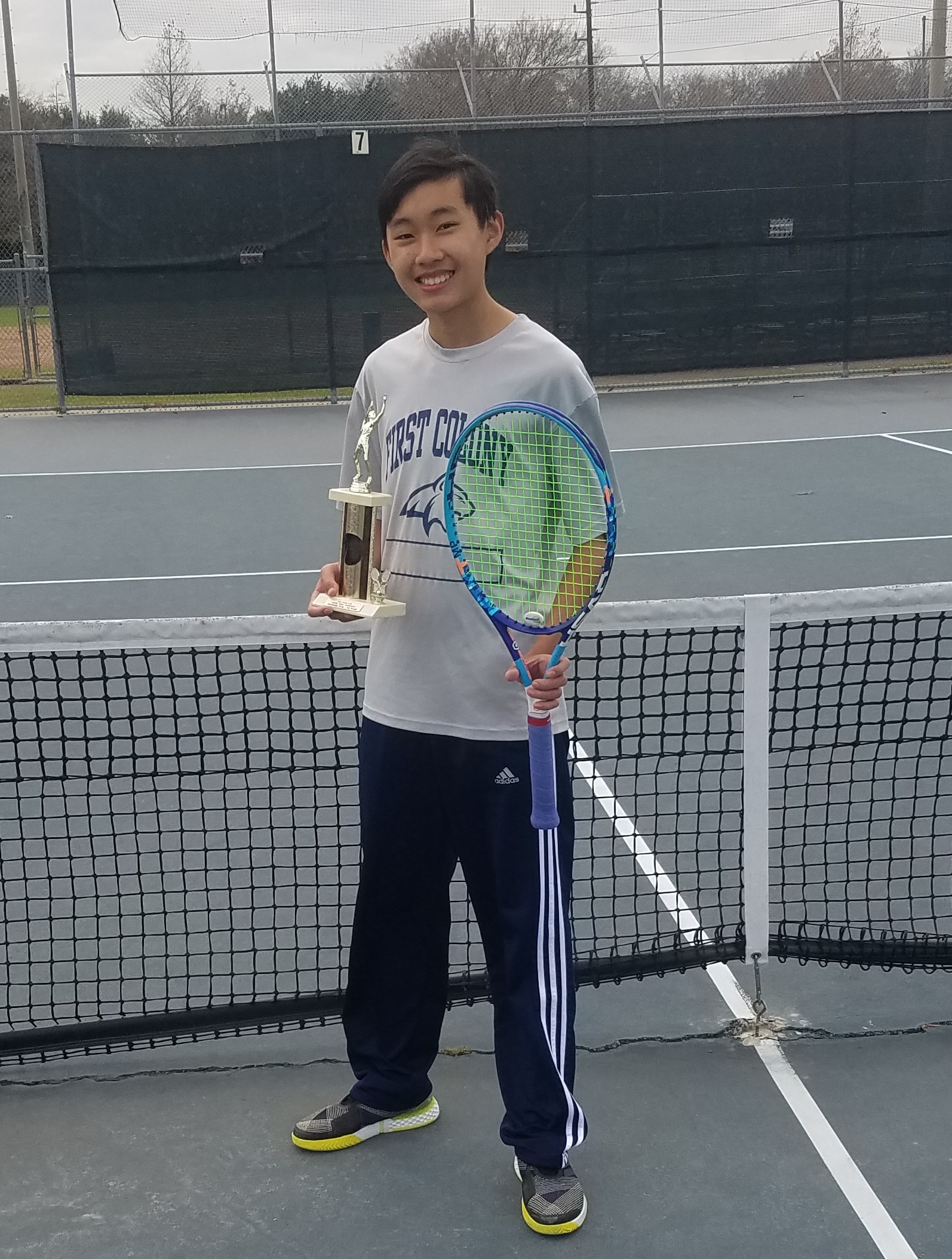 1st: Ryan Chen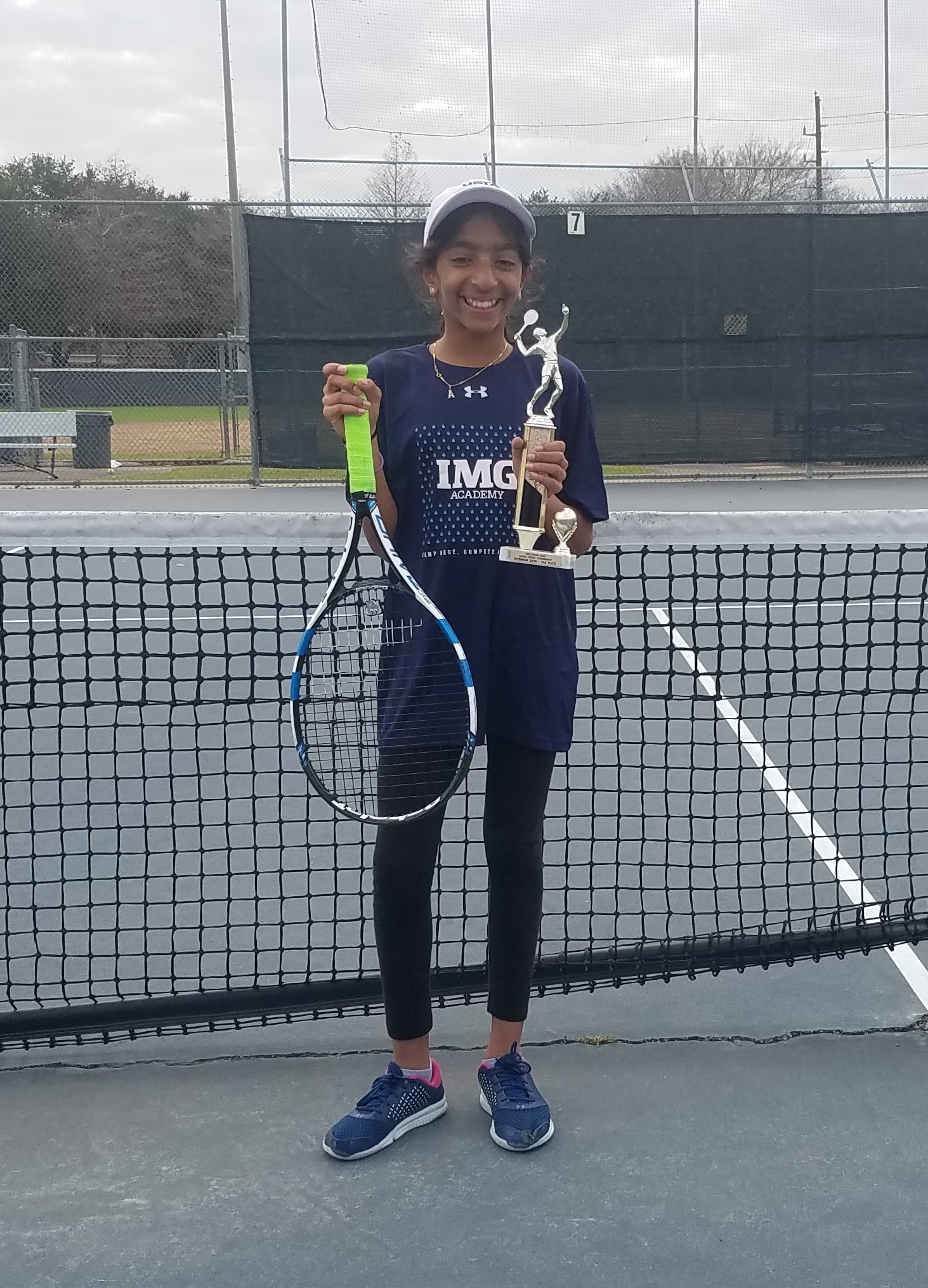 2nd: Anjali Gusani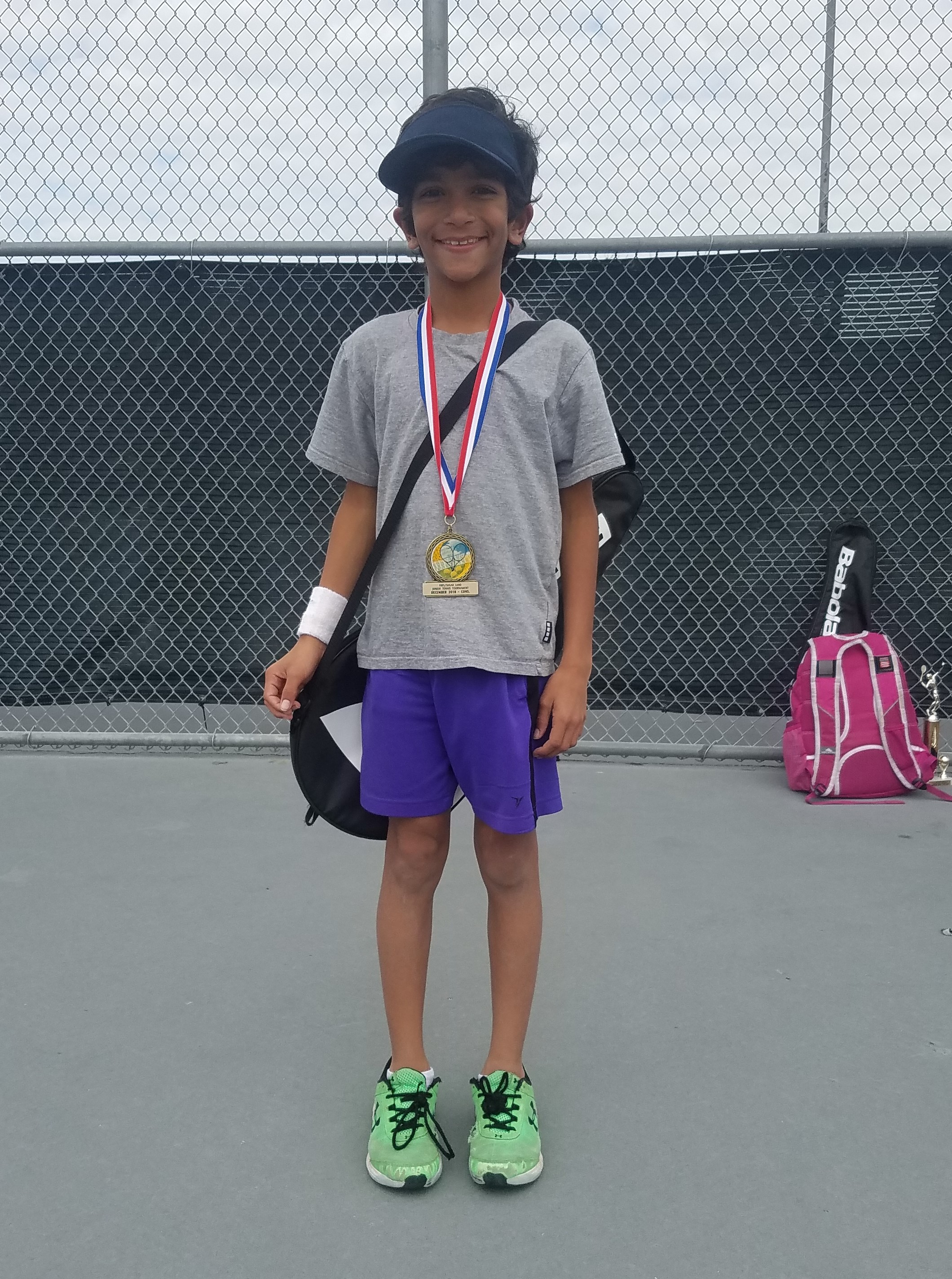 3rd: Akash Gusani
ADULT Tournaments - to be announced