Area Tennis Tournaments
Tournaments   -- Adults & Juniors


  2018 Tennis Tournaments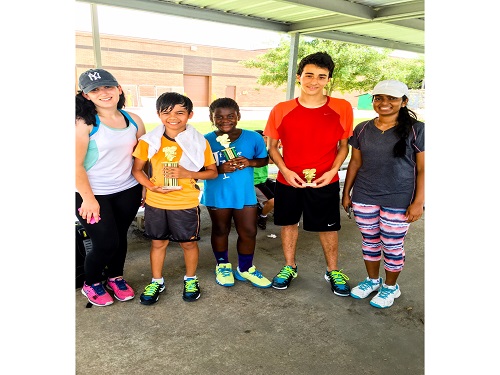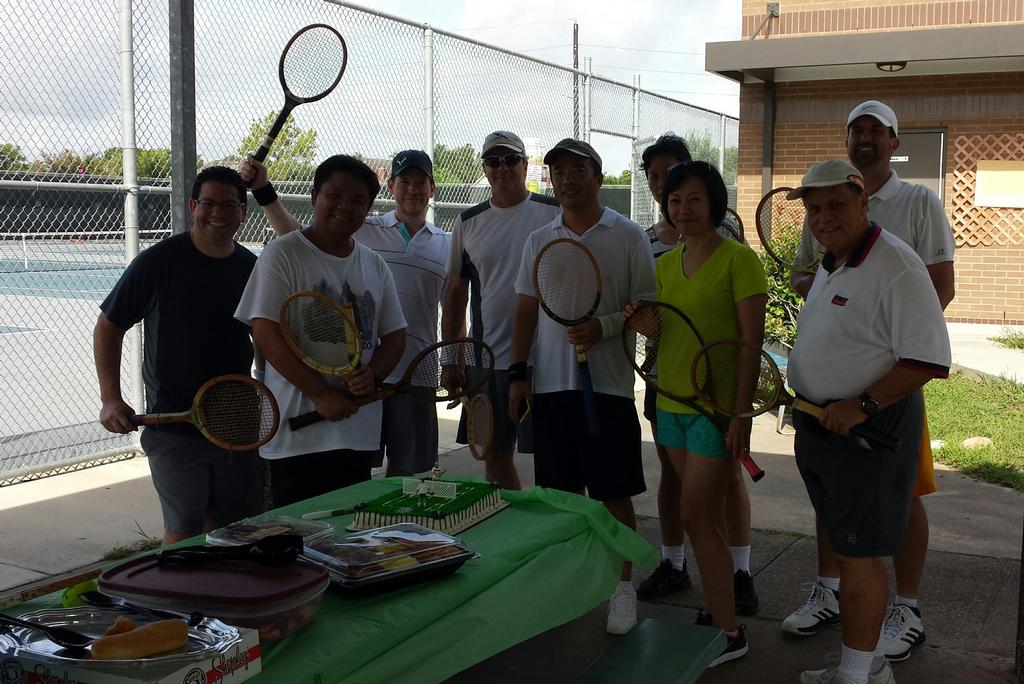 Area Junior Tennis Tournaments
USTA Challenger with Houston Tennis Association
For non-qualified players looking to advance to Champ Level.
WHEN:      Sat/Sun., Feb. 9-10
WHERE:   Various Houston area tennis centers
Click Here for more information and to Register
Ft. Bend Tennis Services (FBTS) Junior Tennis Tournament Series 2018-19

Junior Singles Tournament 
WHEN:     
Friday, Dec. 28,  8:30pm
WHERE:   Clements HS tennis courts (Sugar Land)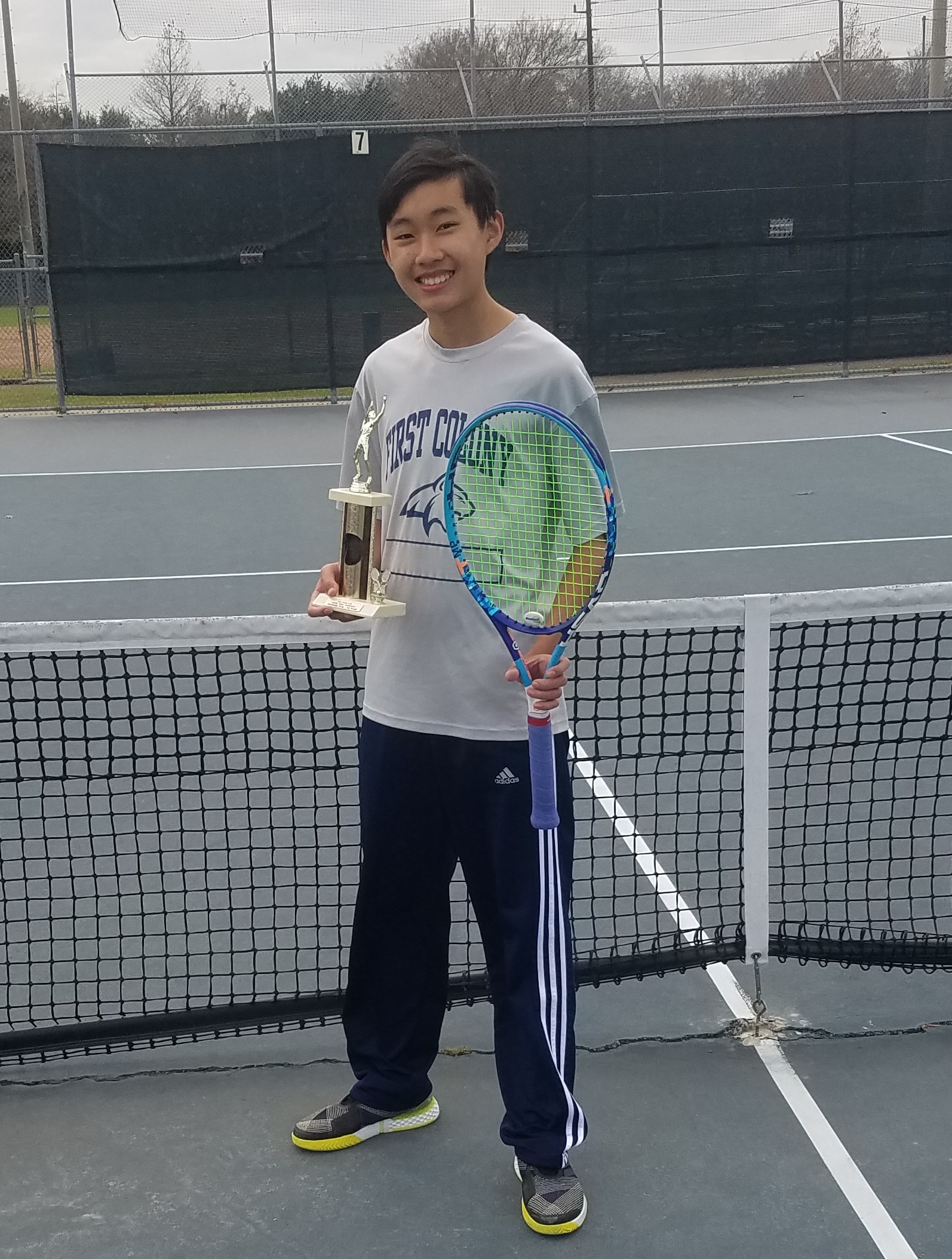 1st: Ryan Chen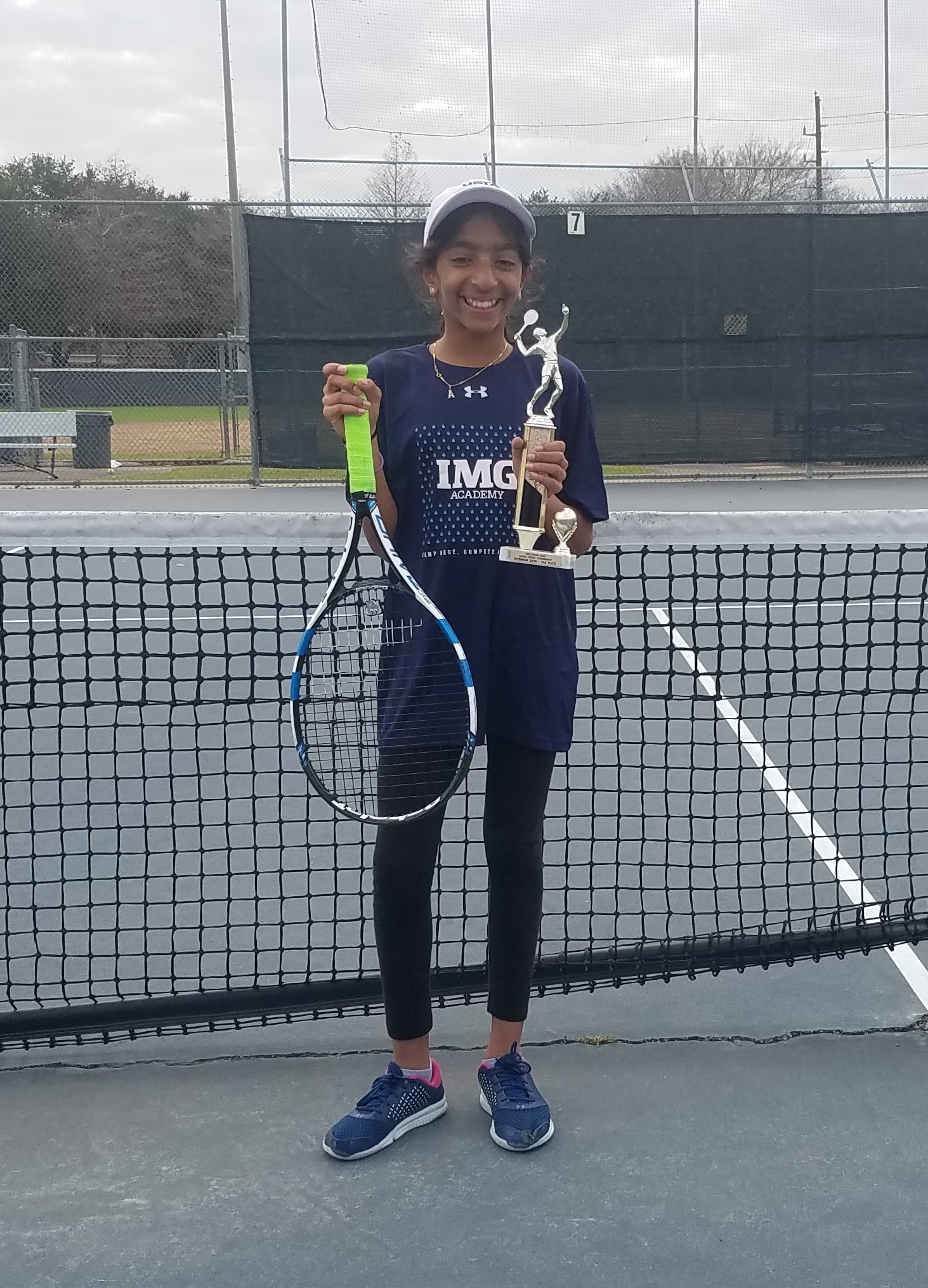 2nd: Anjali Gusani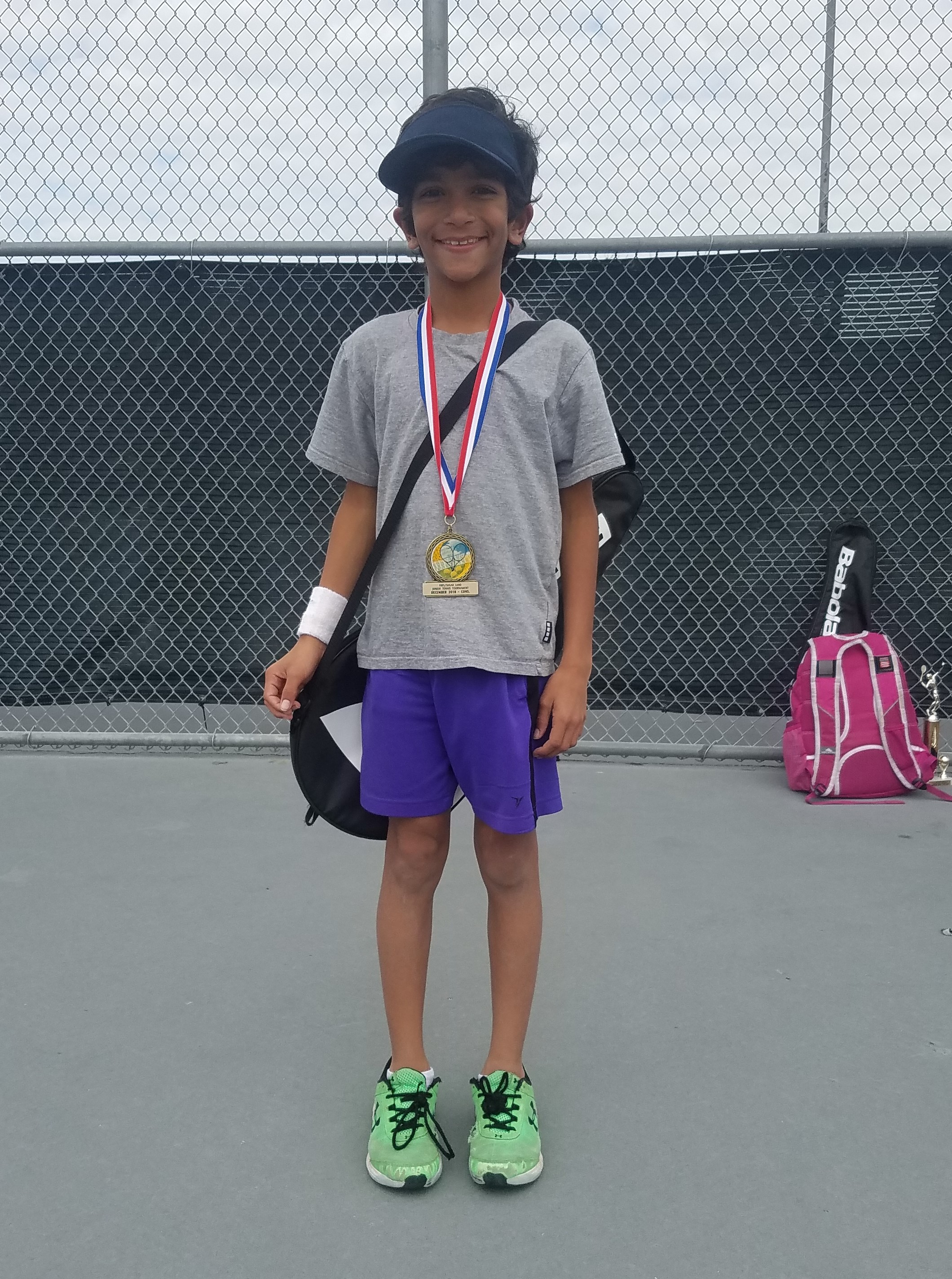 3rd: Akash Gusani
Junior Doubles Tournament
WHEN:       Thursday, Jan. 3, 2019, 12:30pm
WHERE:      Clements HS Tennis Courts (Sugar Land)
WHO:          Ages 8-17
FEE:
             $15/player
Draw or Round Robin format, depending on the number of players/teams enrolled
You choose your partner. If you do not have a partner, let us know and we will pair you with one.
Teams may be Boy-Boy, Girl-Girl, Boy-Girl.
Same qualifications as the Summer Series below.
Depending on number of entrants and skill level, we will try and divide the players into a Novice & Intermediate Group, if possible.
       
Registration deadline by 4:00pm Monday, Dec. 31 prior to the tournament.
We need to have at least 8 players registered by the Deadline to hold the tournament.
Trophies/medals awarded to 1st & 2nd
     
Click Here for more information and to Enroll.

2018 FBTS Summer Junior Tournament Series
In place of the Junior Team Tennis League, we will hold our annual Summer Junior Tournament Series on Friday mornings beginning June 15 thru Aug. 3th.  For non-qualified/non-ranked players (no Champ or Super Champ players).
WHEN:                                  Friday, 8:30am  -- approx. 11:30am or 12noon.
FEE:                                      $15/week
AGES:                                    9 - 18
LEVEL:                                  Adv. Beginner, Intermediate, Advanced
LOCATION:   Clements High School tennis courts, 4200 Elkins Rd, Sugar Land 
Each tournament will be a regular round robin or elimination tournament.  You will get at least 2 matches that day. These are designed to give you  a competitive playing experience to improve your game and compliment your lessons/drills.  These tournaments are for non-qualified/non-ranked players.
Enrollment is due by the Wednesday BEFORE each tournament.  We need to have at least 6 players enrolled by Wednesday noon to hold the tournament that week.  Check your email or this web site on Thursday afternoon to view the status of the tournament
Depending upon the number and level of players, match play will be either Singles or Doubles. We will do our best to place players in different ability/age groups. Trophies/Medals will be given to 1st and 2nd Place for each group.
Players need to be able to:
- play from the baseline
- get the serve in at least 60% of the time
- know how to keep score

****   ****   ****

70 different players competed in the Summer Tournament Series, which was for non-Qualified/Ranked players.
Over 120 Entrants played in the tournaments.

The Final Tournament, Aug. 3, drew 28 Entrants.
Coach Chris Williams was the Tournament Director this Year.

Trophies were awared for 1st, 2nd & Consolation Draws in the Intermediate and Novice Division.
Points were also awared for finishing 1st, 2nd, and the Consolation winner.
Summer Tournament Series Results-
Top Point Winners- Tanisi, Amarachi, Pinak, Eric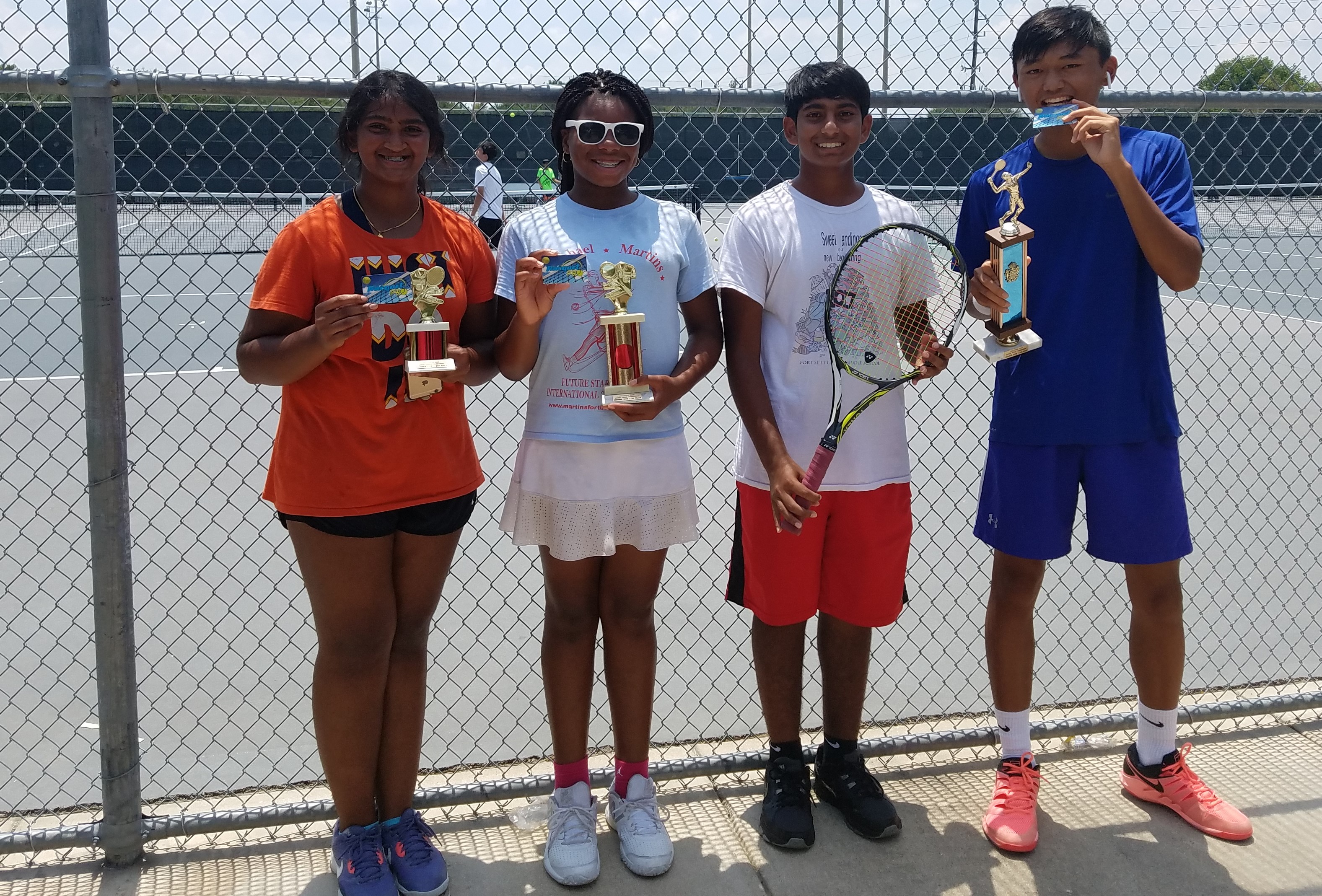 Intermediate Division-
1st: Eric Liu                 34 Points
2nd: Pinak Tripathi    20 Points
3rd: Finn Newman    10 Points

Novice Division-
1st: Tanisi Tripathi            30 Points
2nd: Amarashi Asiegbu   18 Points
3rd: Avyukt Satish             10 Points

The 1st & 2nd Top Point players each recieved a Gift Card from the Razquet Pro Tennis Shop in Sugar Land.



Individual Tournament Results--

Aug. 3
Intermediate Division-
1st: Eric Liu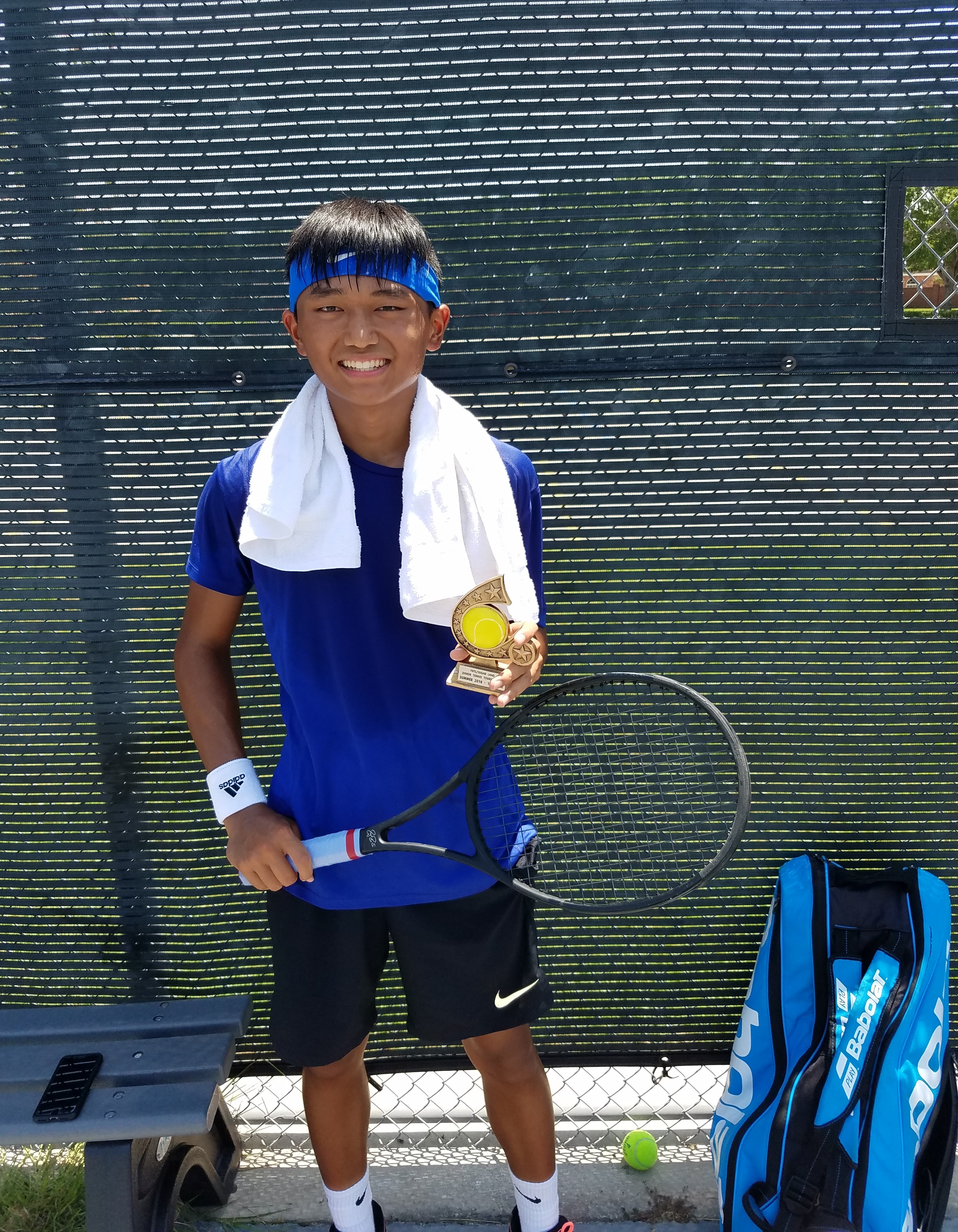 2nd: Shurya Saini



Cons: Tejas Thirumalai



Aug. 3
Novice Division-
1st: Amarachi Asiegbu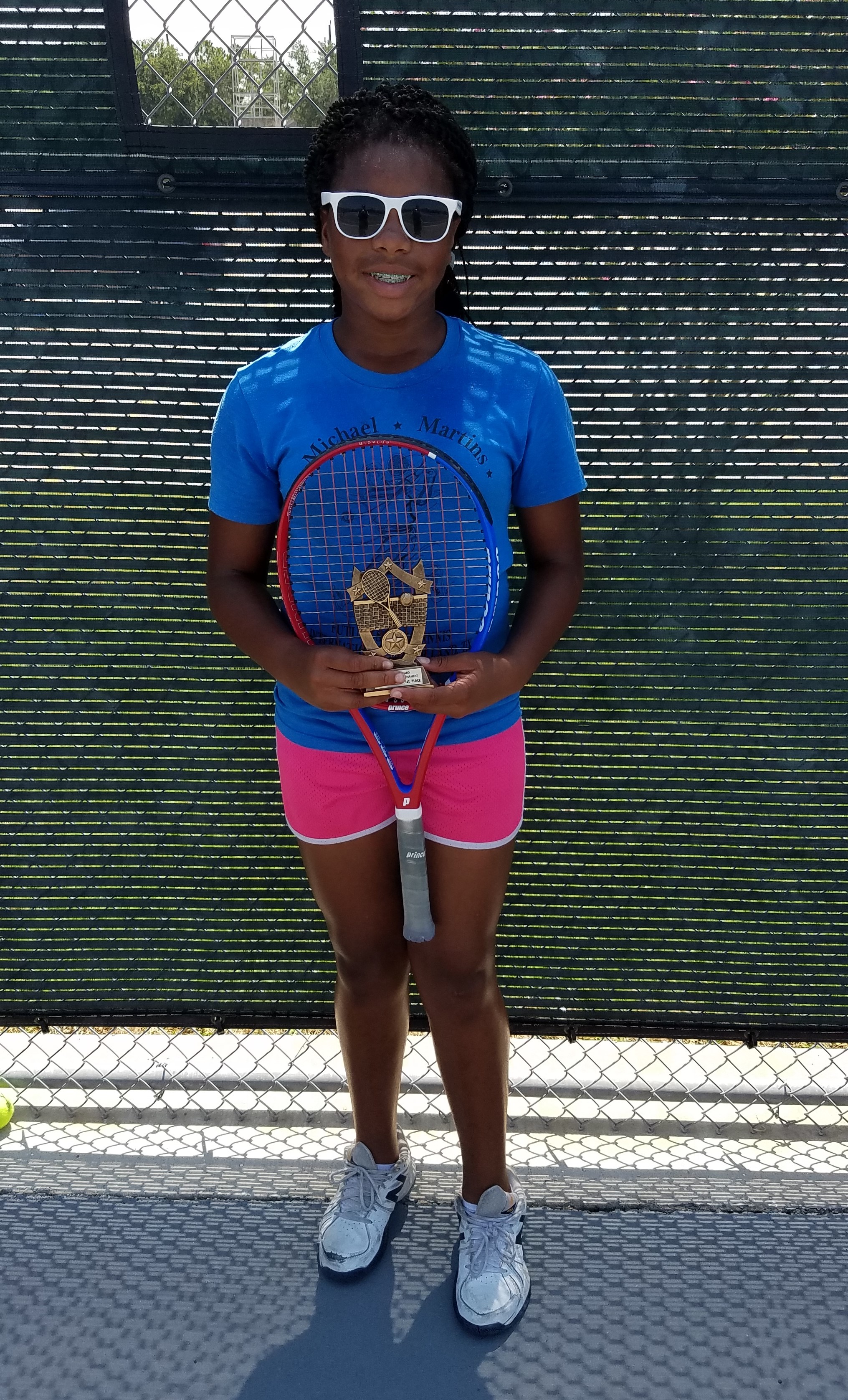 2nd: Tanisi Tripathi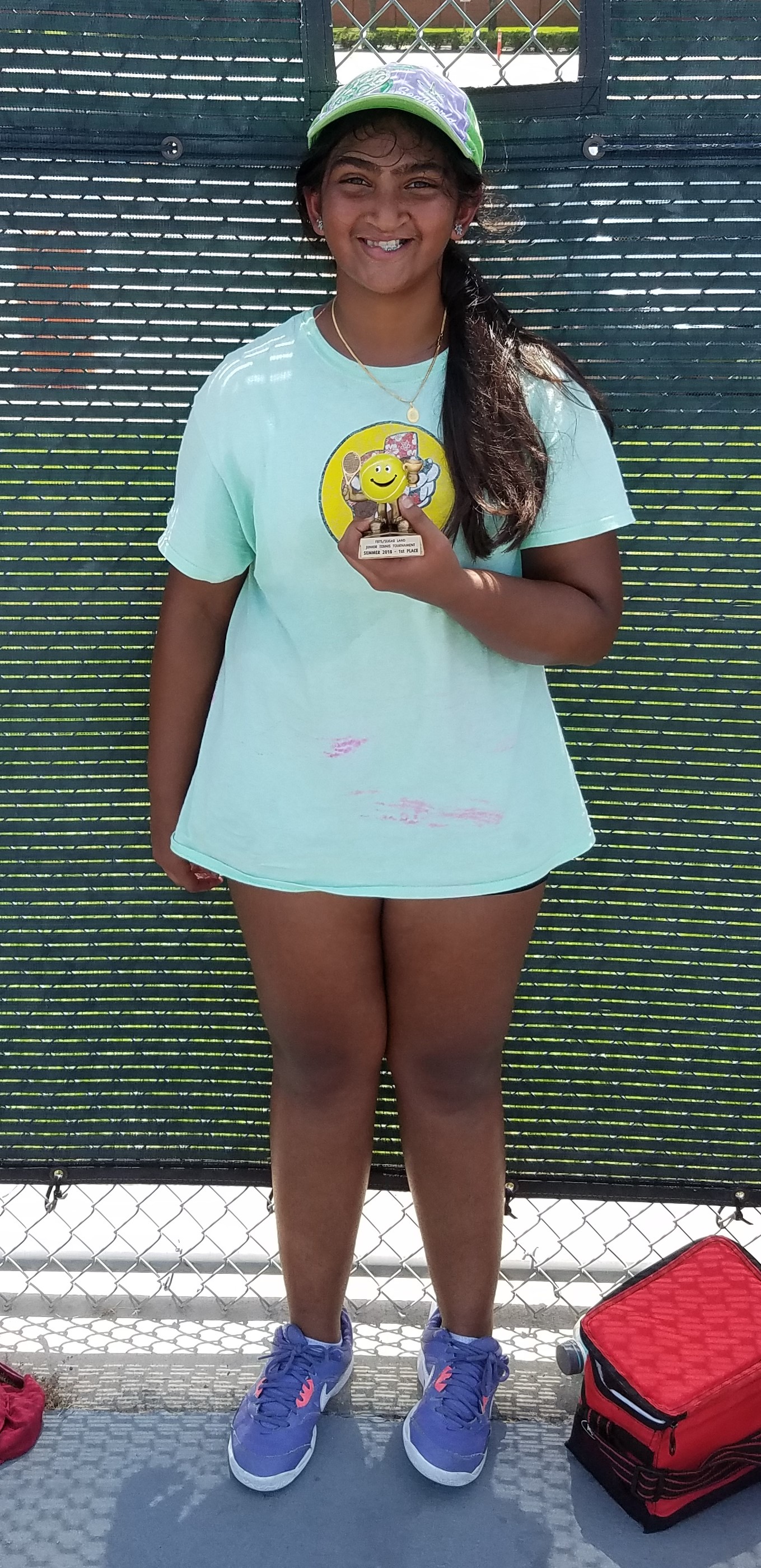 Cons: Rohan Thirumalai




July 27
Intermediate Division-
1st: Eric Liu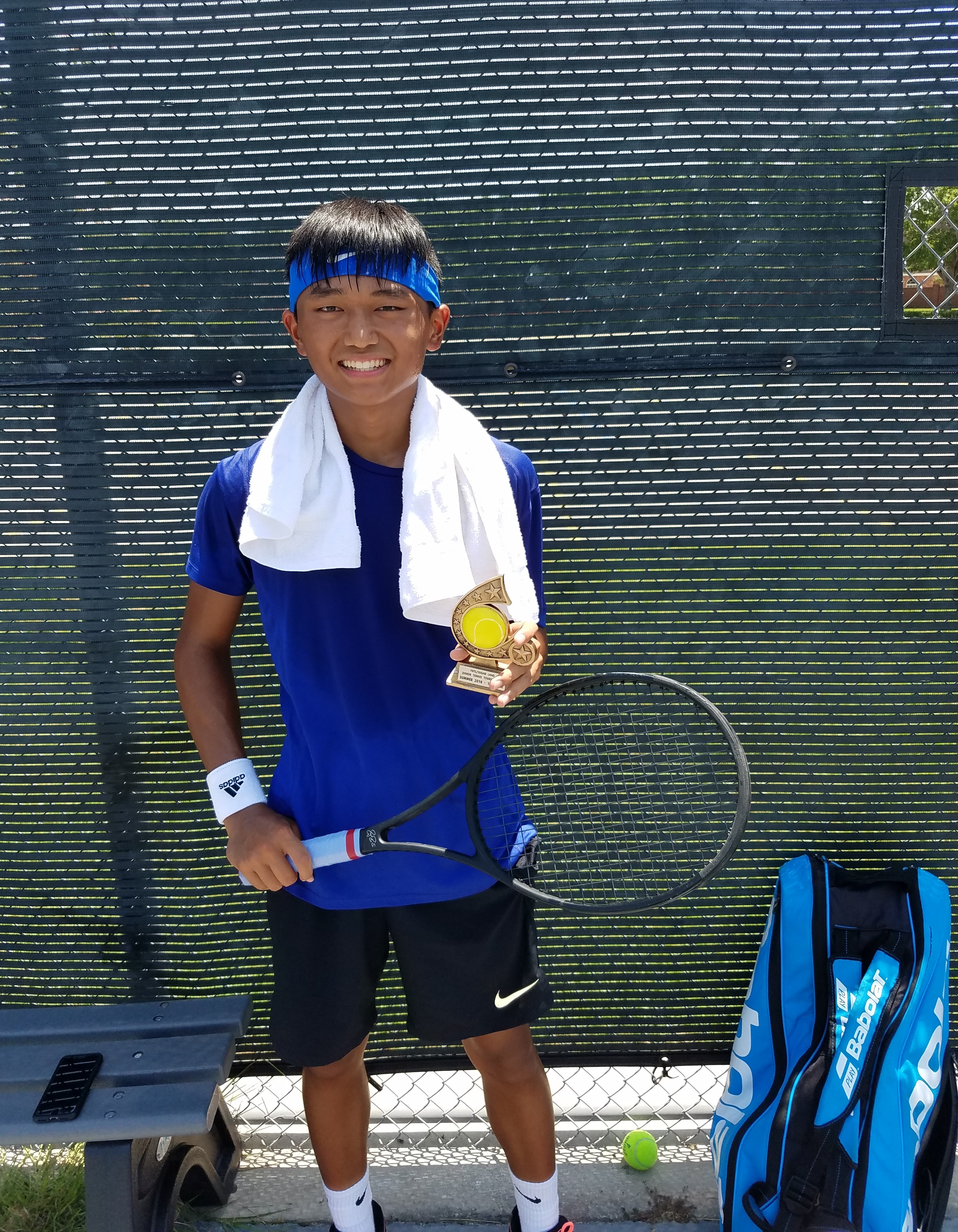 2nd: Pinak Tripathi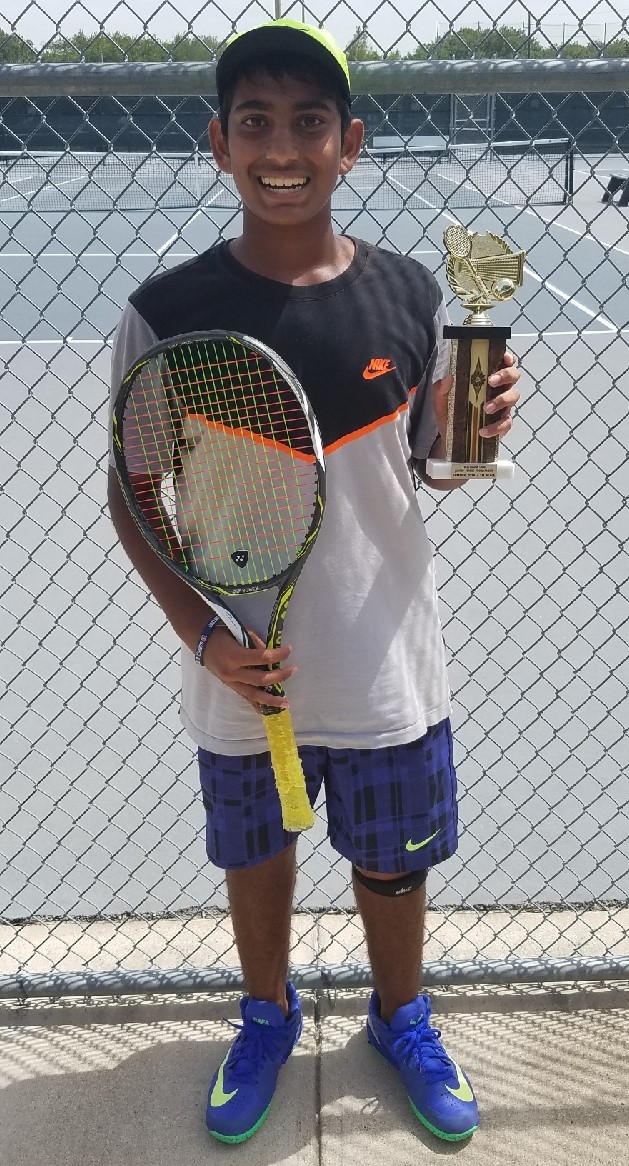 Cons: Andy Zhu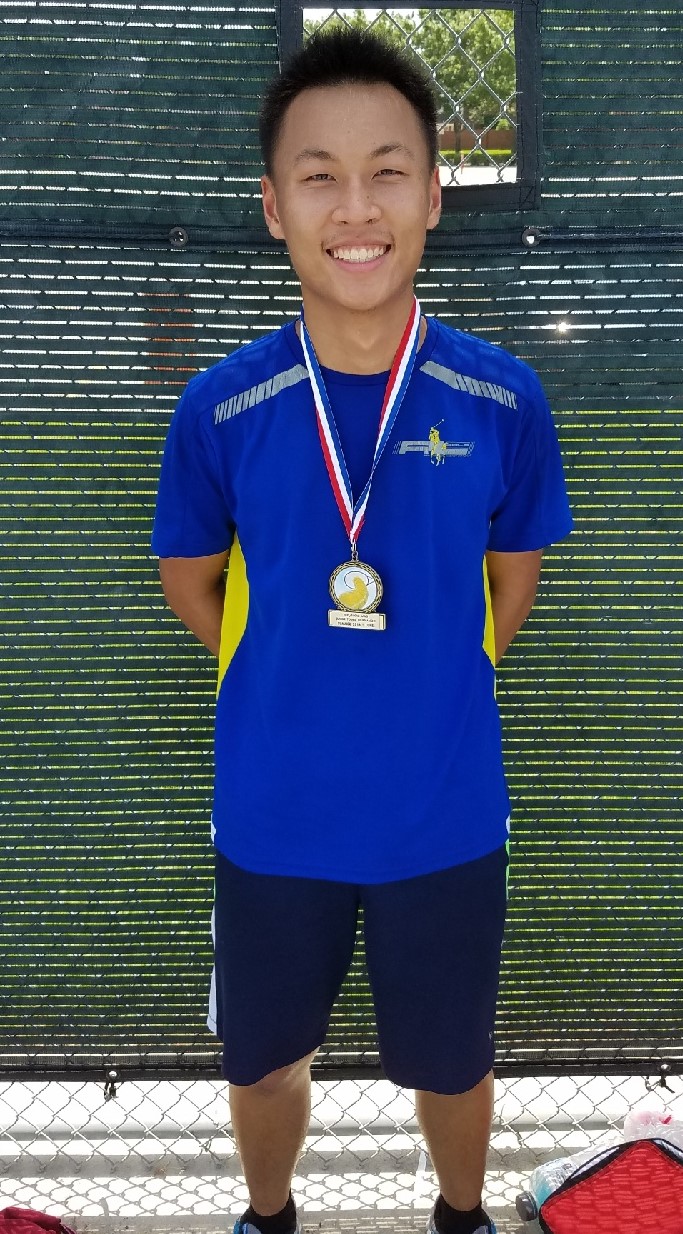 July 20
Novice Division:
1st: Amarachi Asiegbu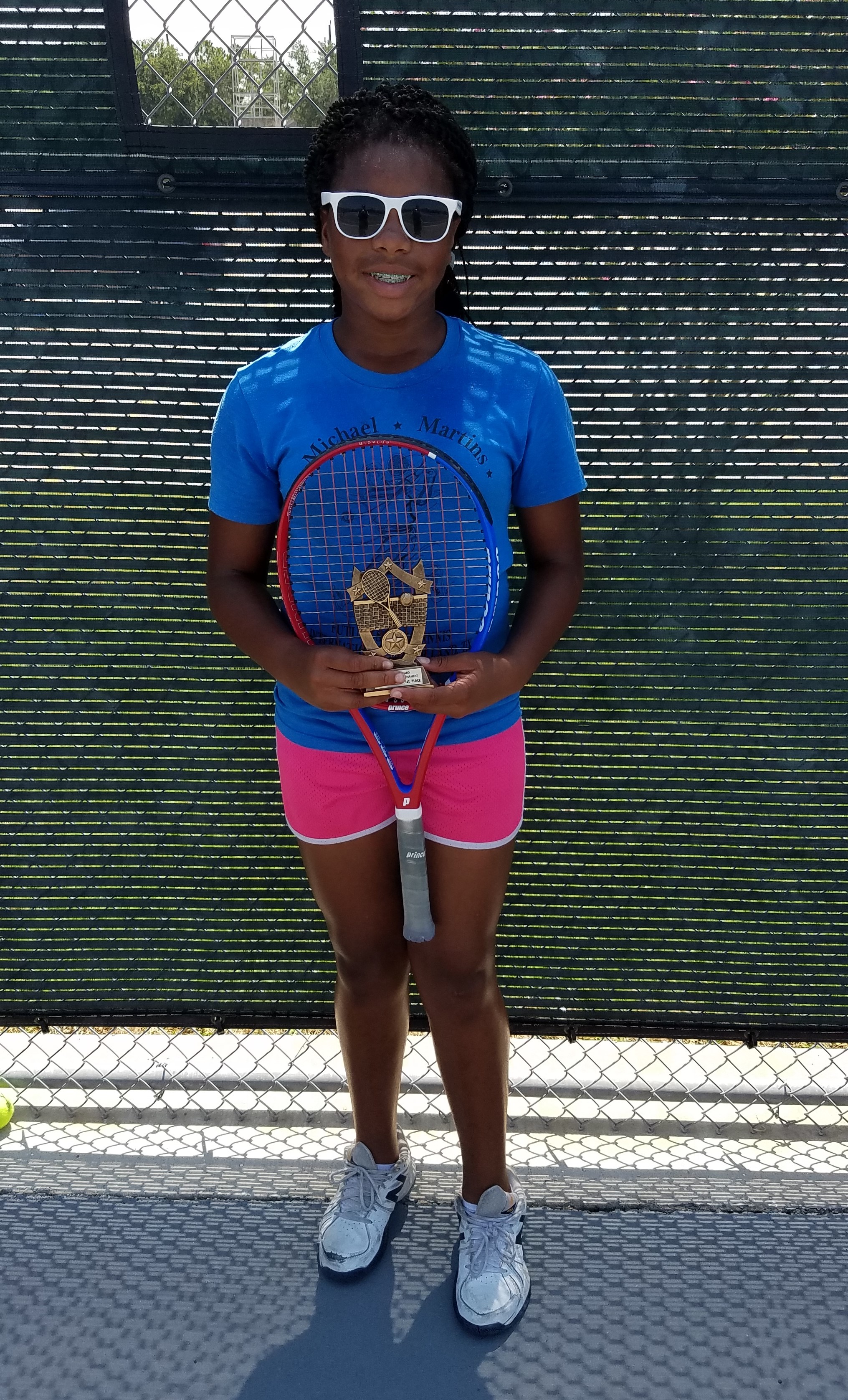 2nd: Tejas Thirumalai




Cons: Tanisi Tripathi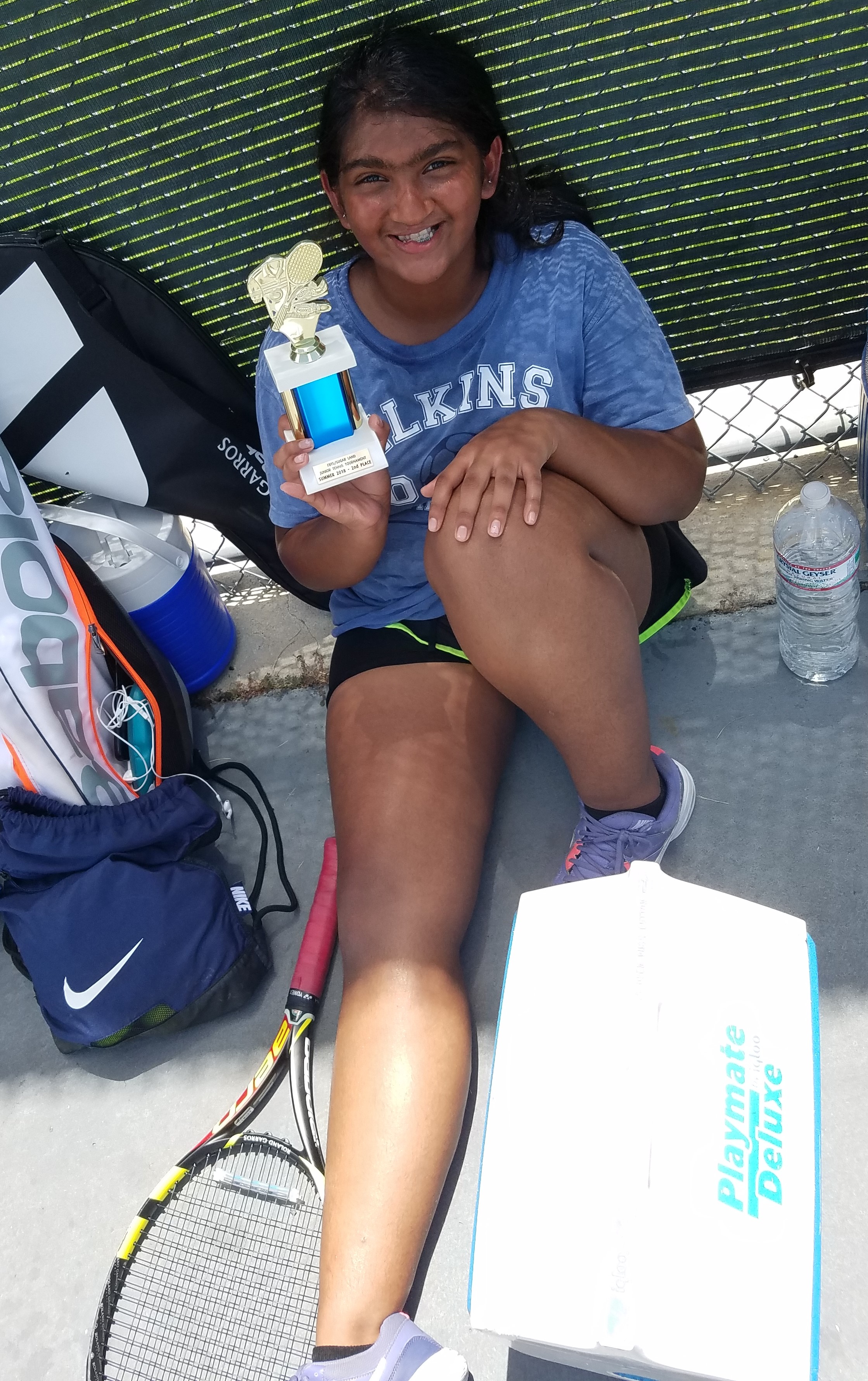 July 20
Intermediate Division-
1st: Eric Liu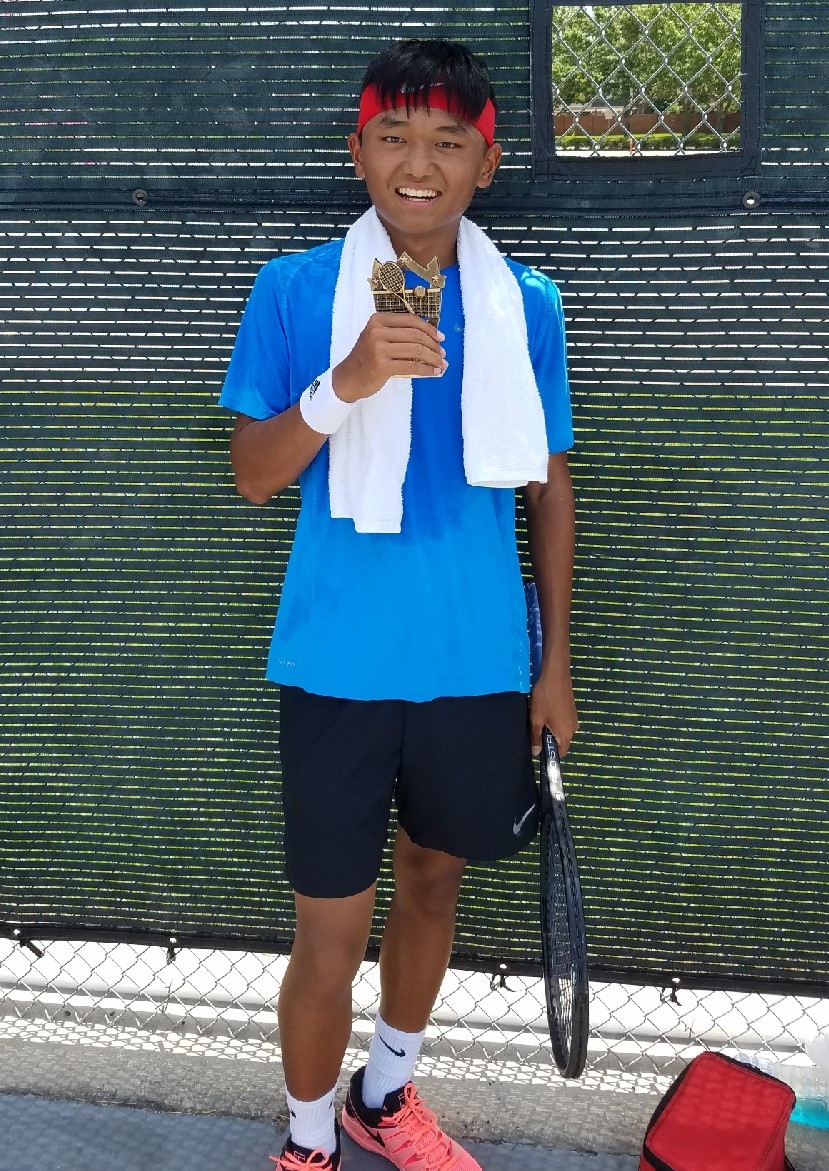 2nd: Pinak Tripathi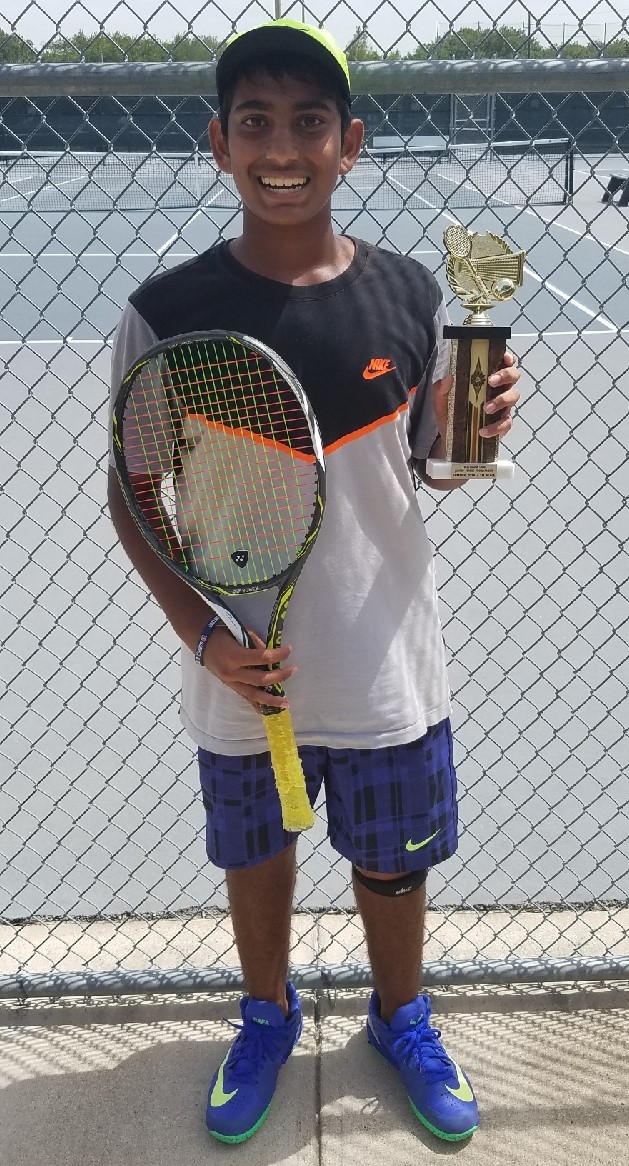 Consolation: Andy Zhu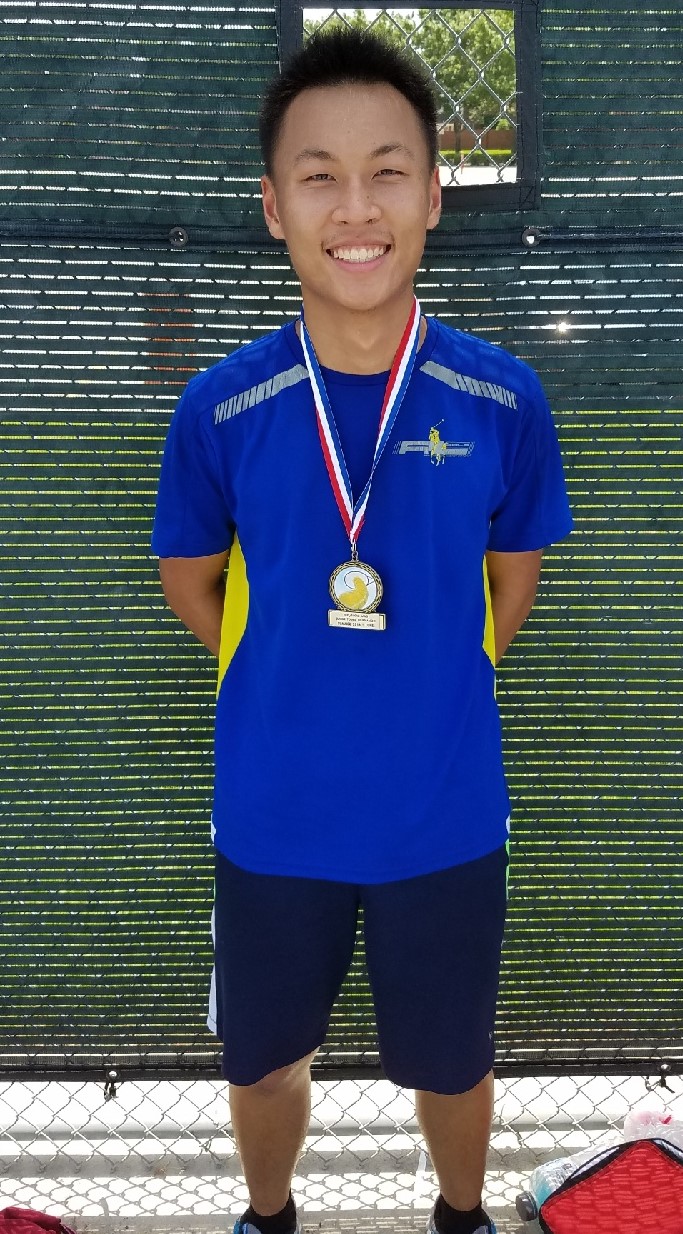 July 20
Novice Division:
1st: Tanisi Tripathi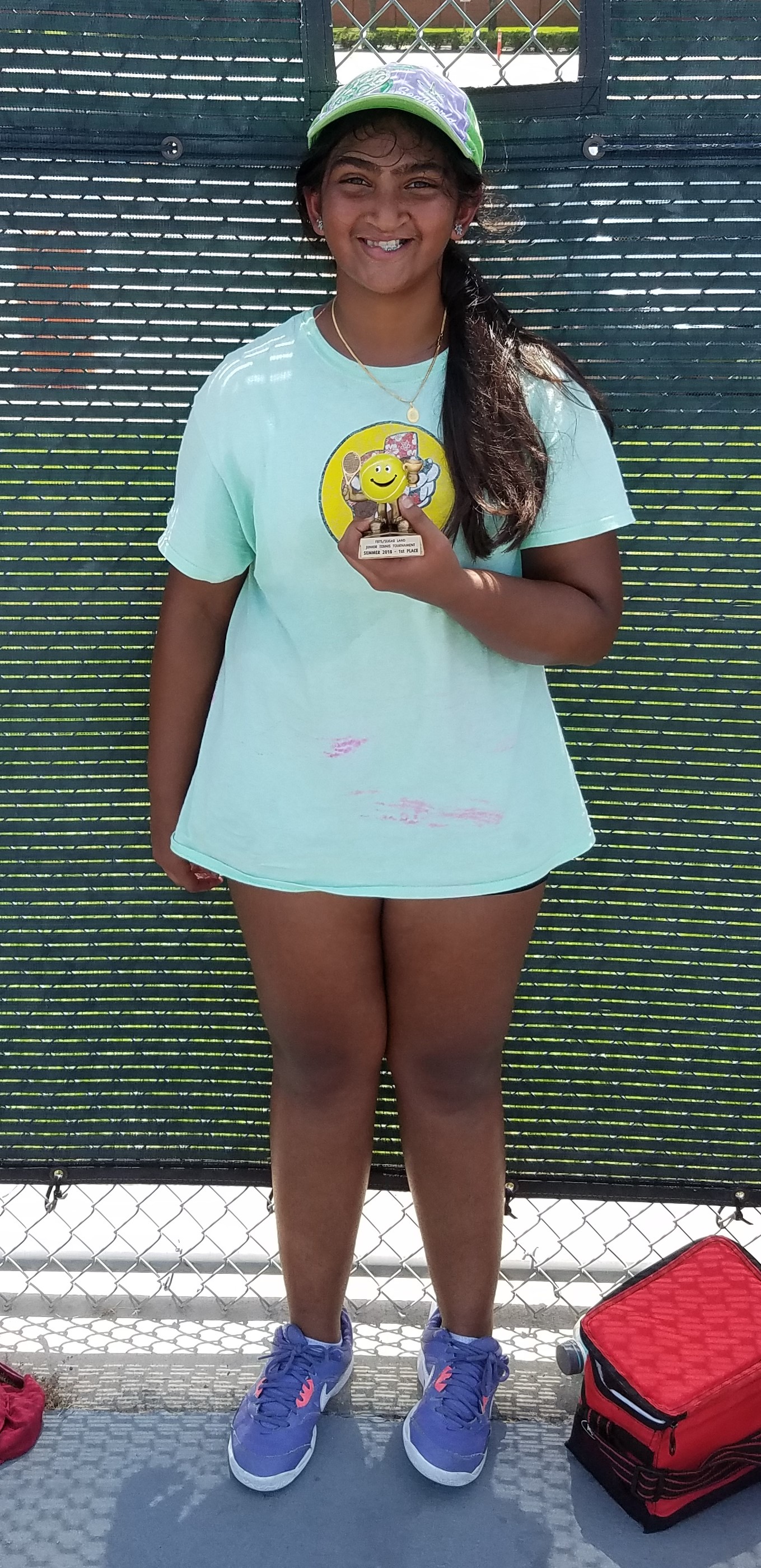 2nd: Avyujt Satish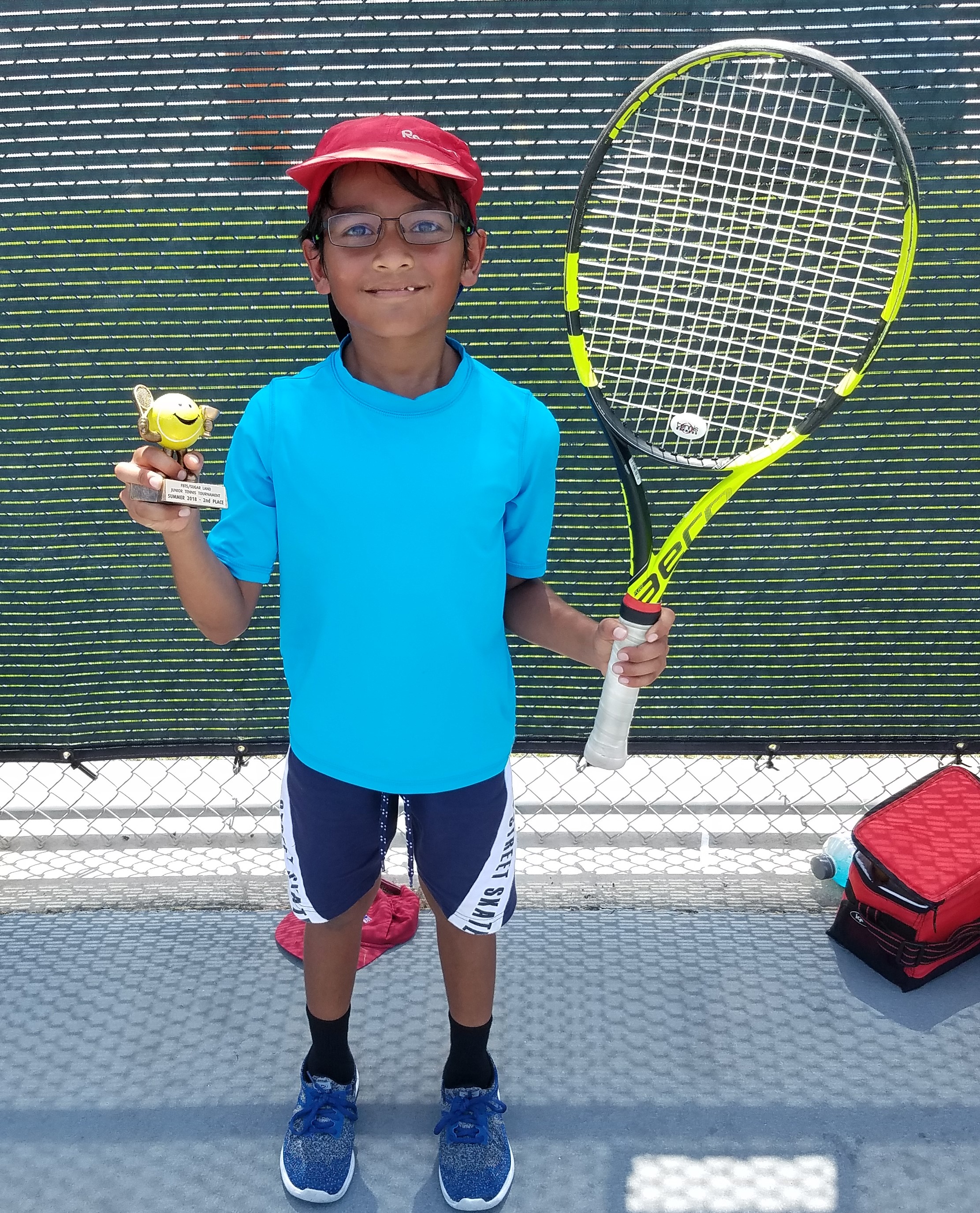 Consolation: Sofia Mills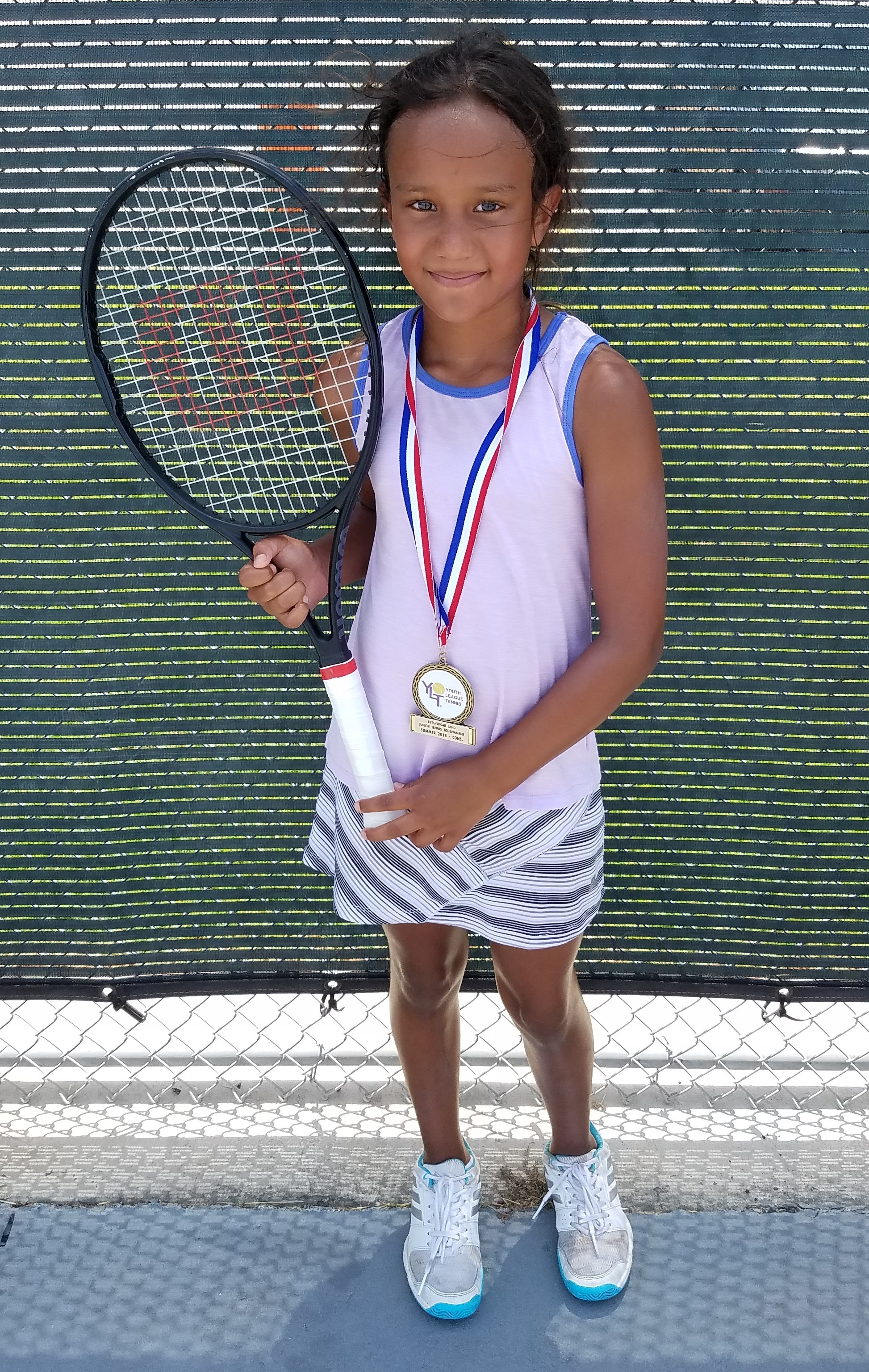 July 13
Intermediate Division-
1st: Idara Akpaffiong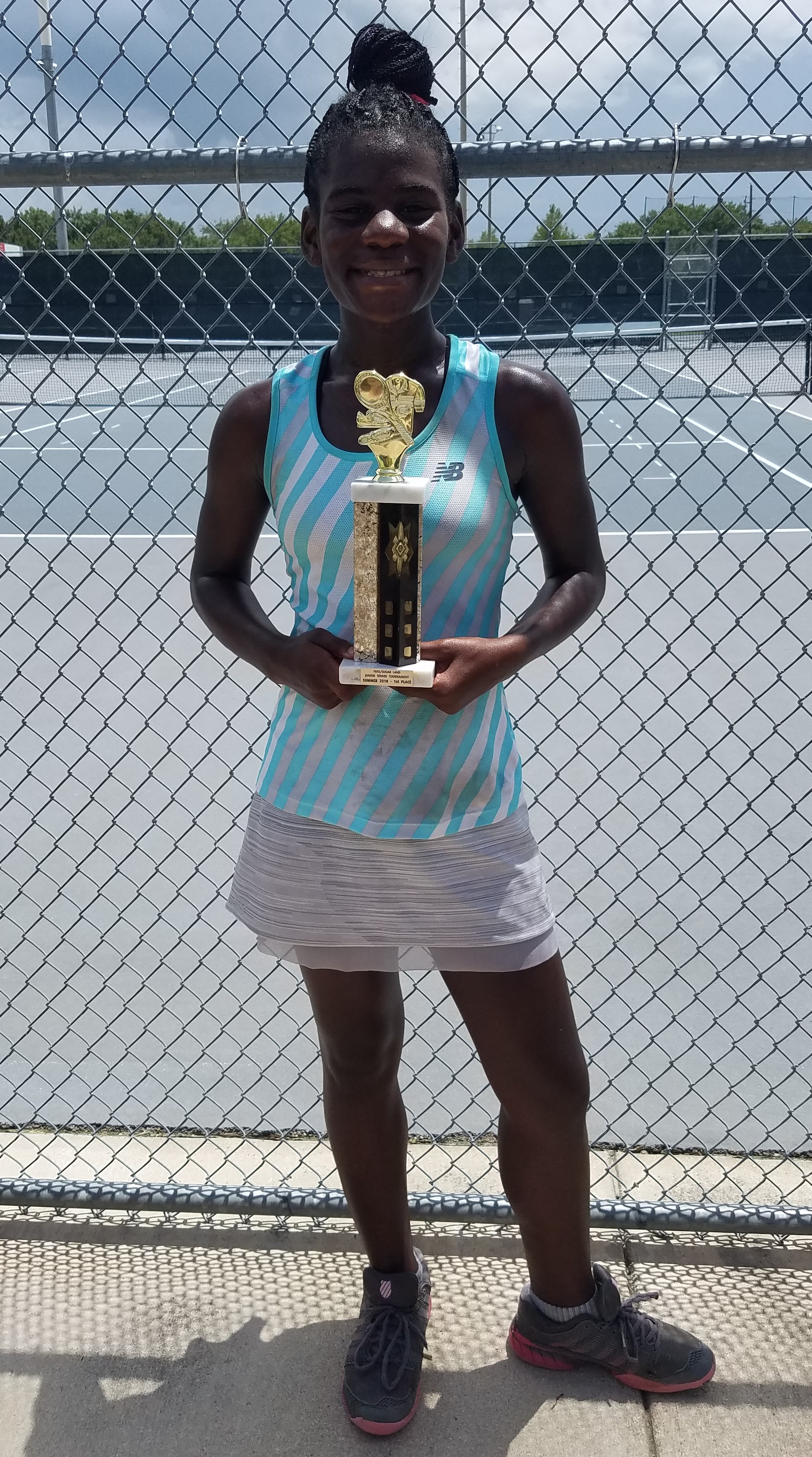 2nd: Finn Newman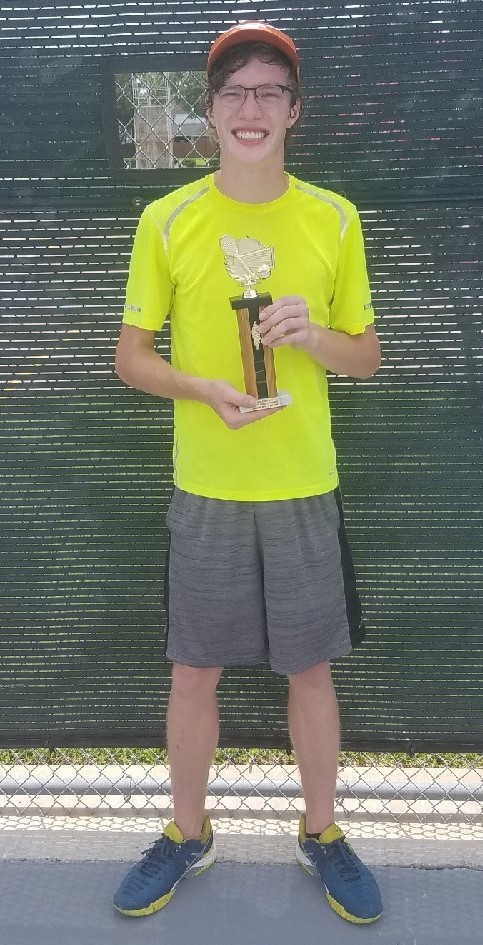 Cons: Eric Liu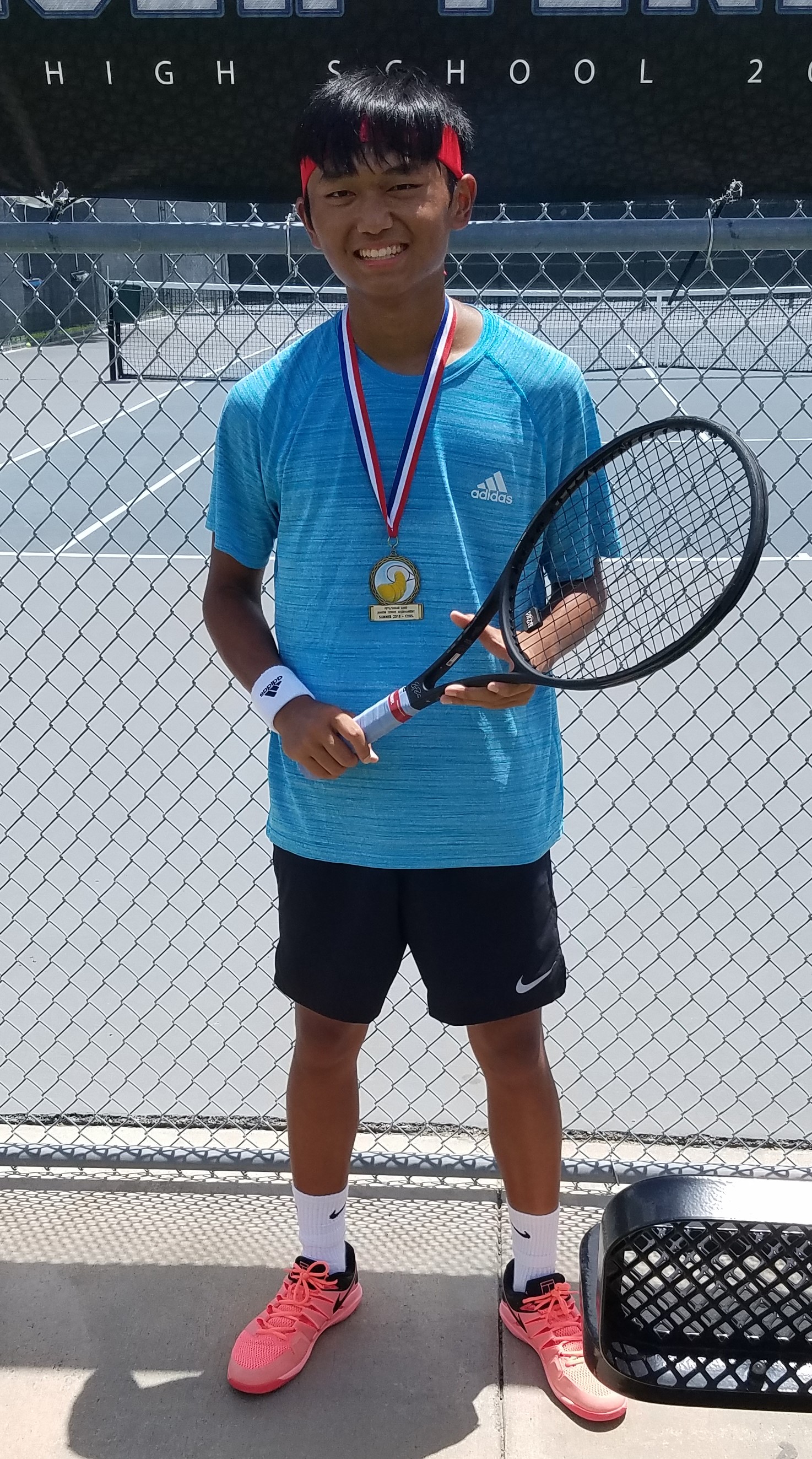 Novice Division
1st: Shawn Irani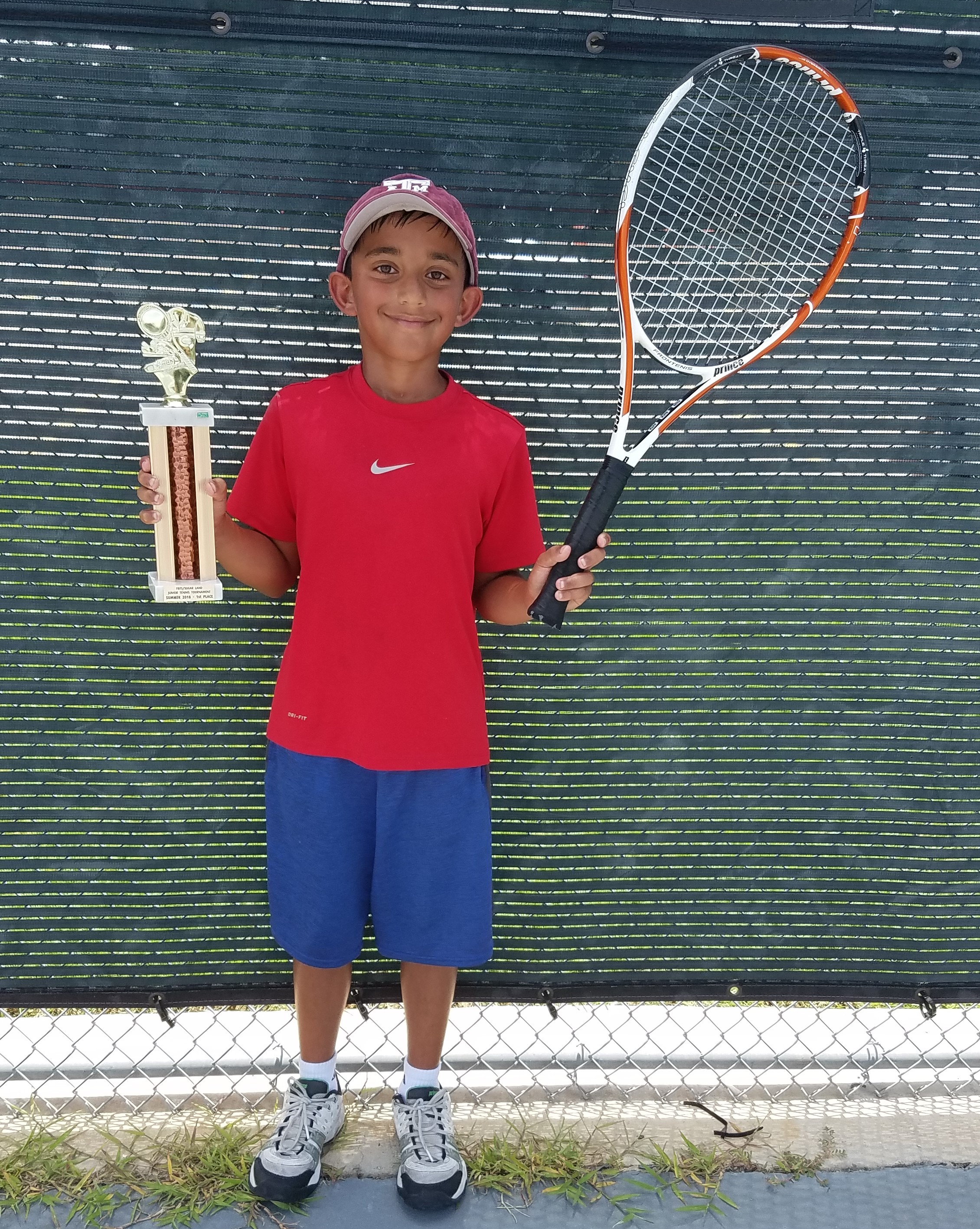 2nd: Tanisi Tripathi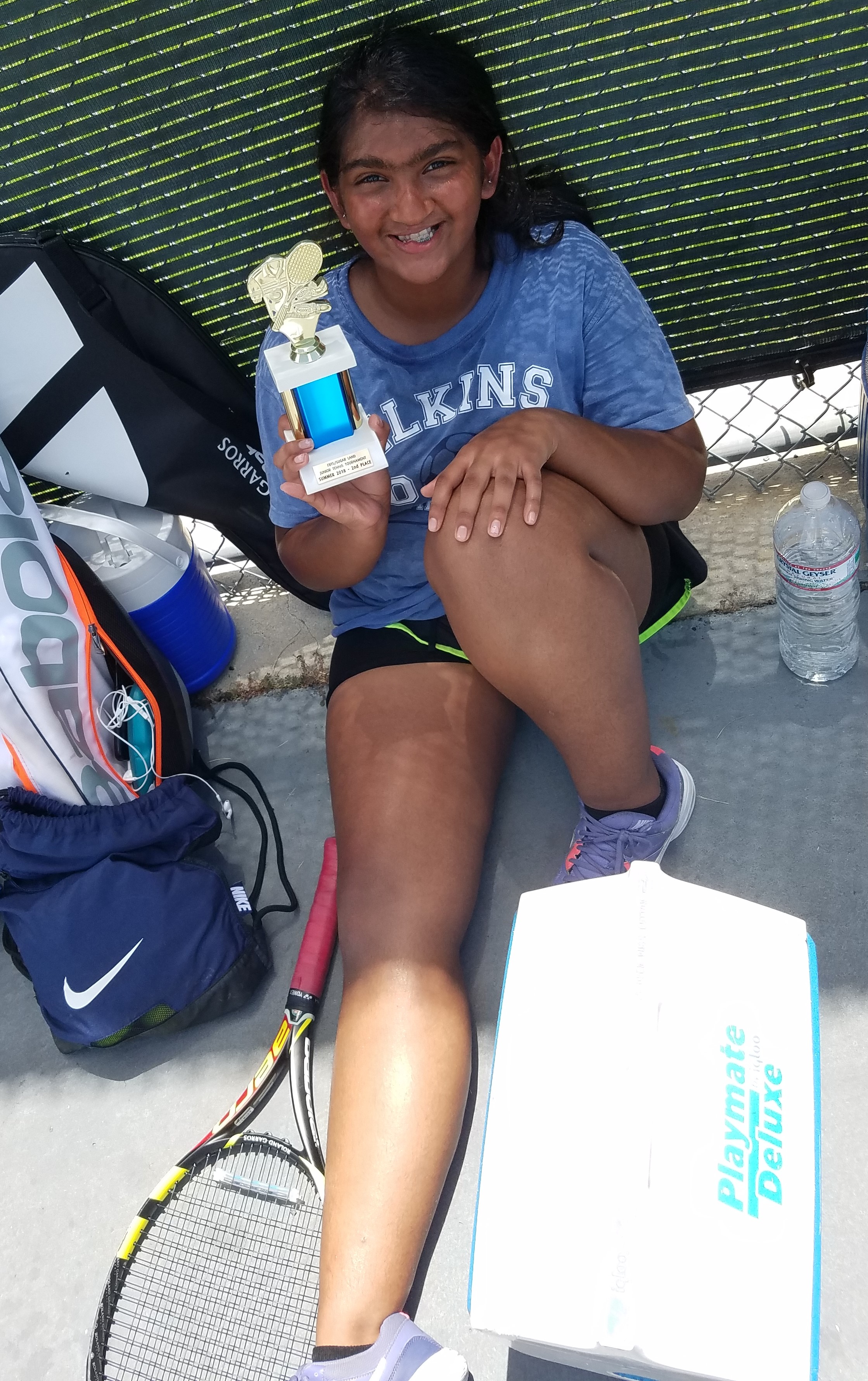 Cons: Avyukt Satish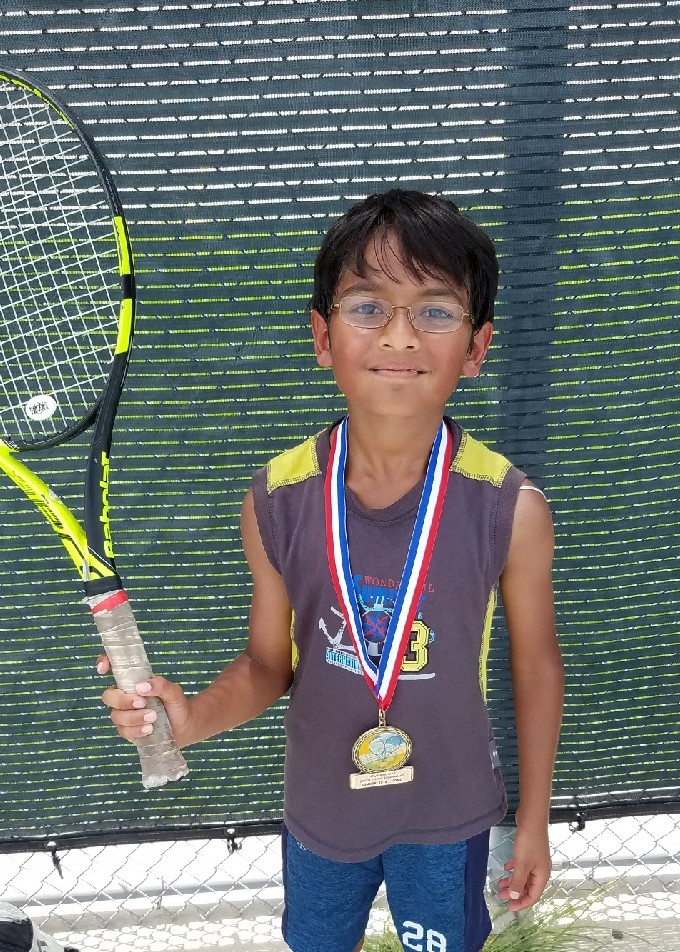 June 29
Intermediate Division-
1st: Pinak Tripathi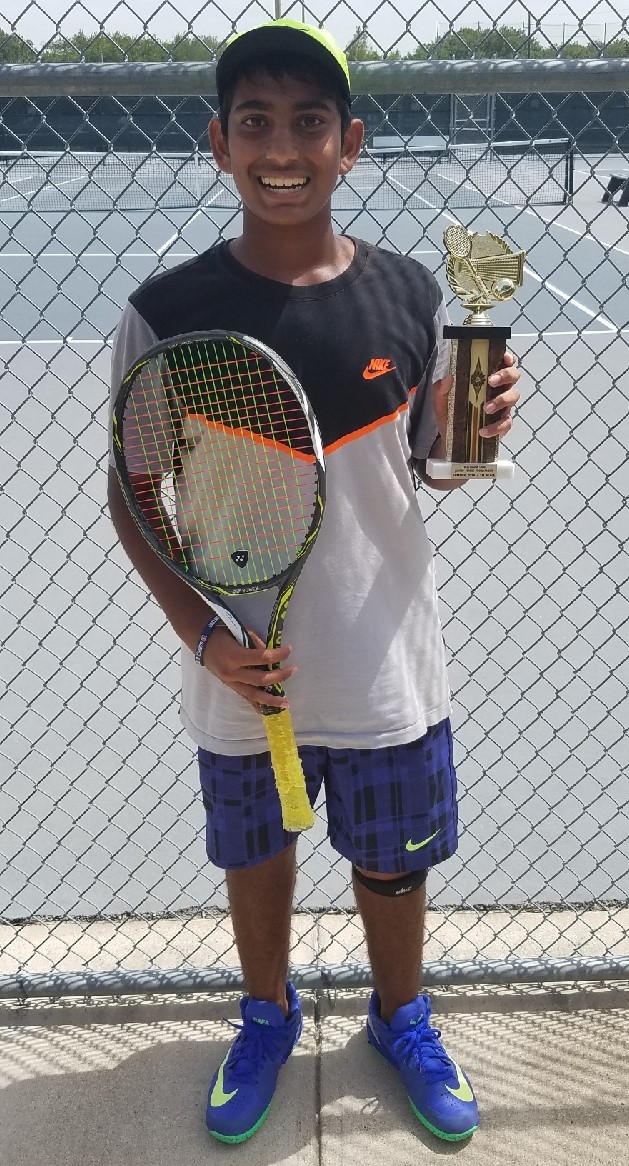 2nd: Eric Liu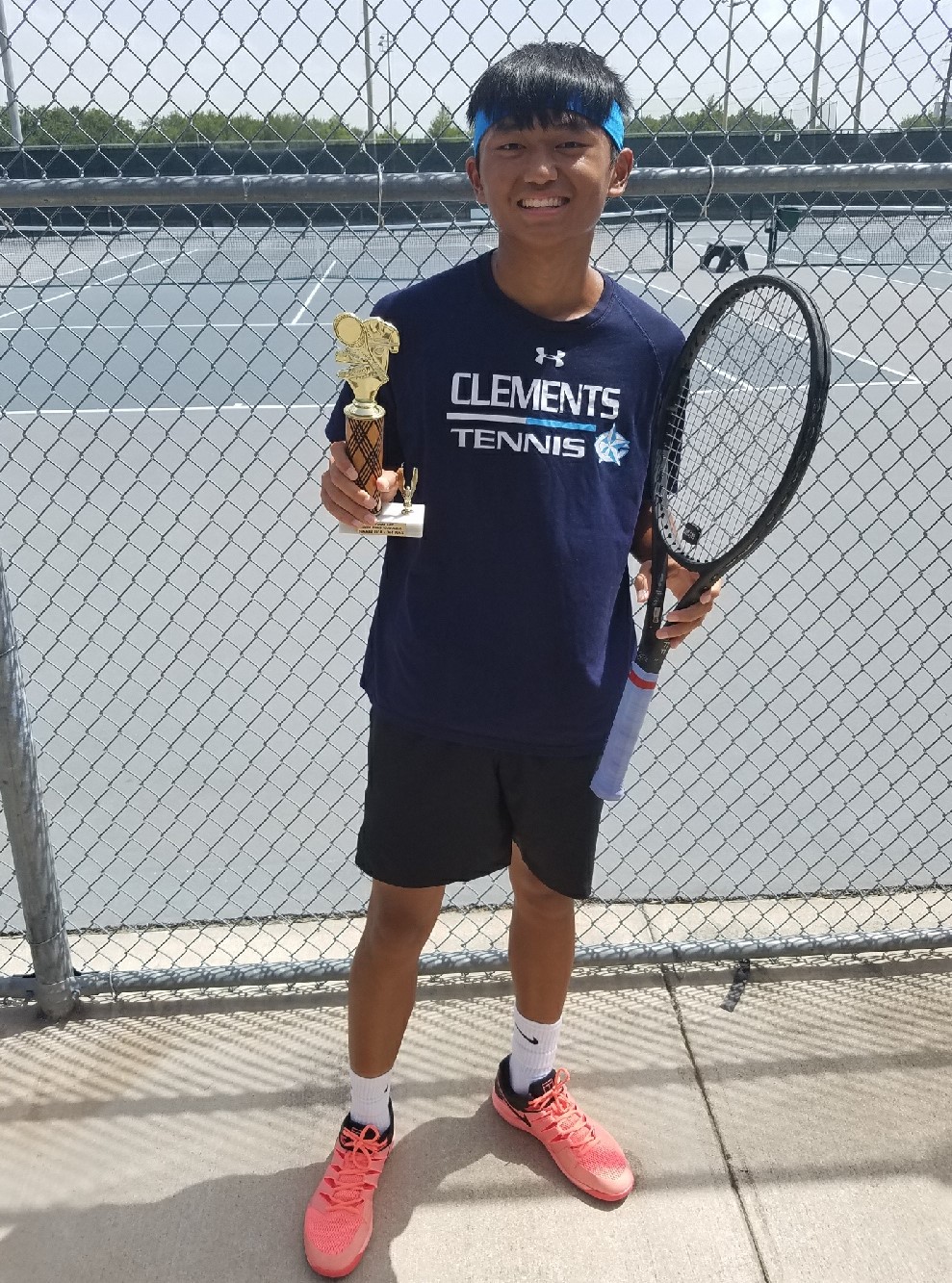 Consolation: Latroy Birks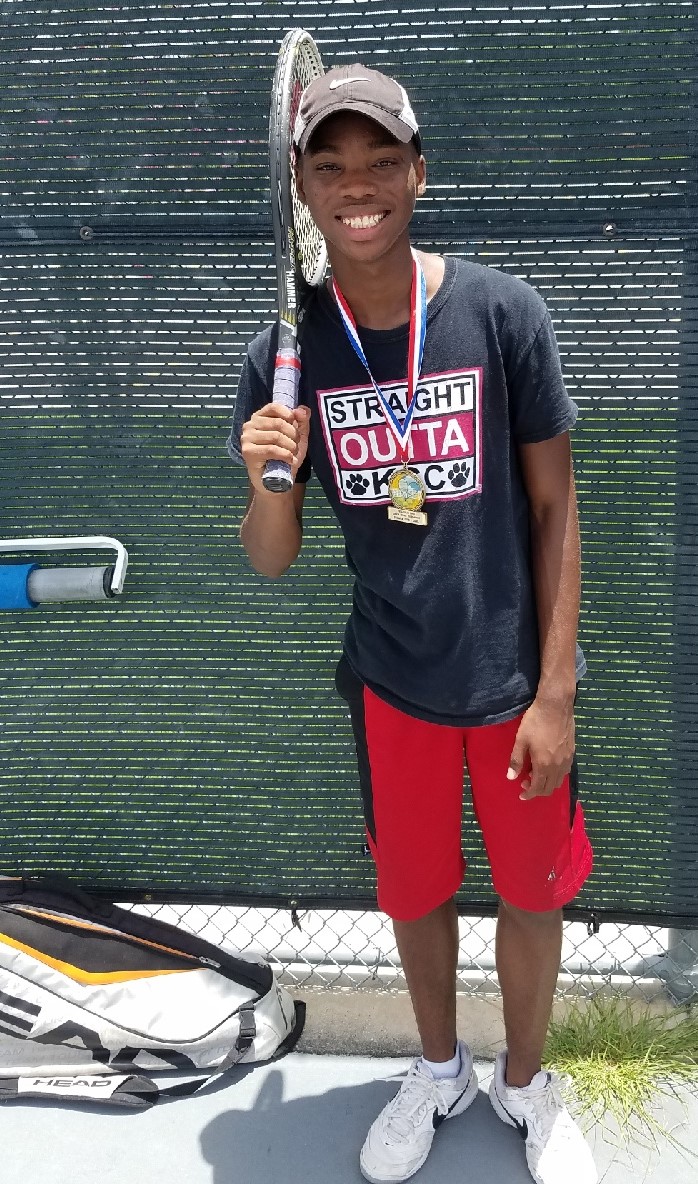 Novice Division-
1st: Michelle Martins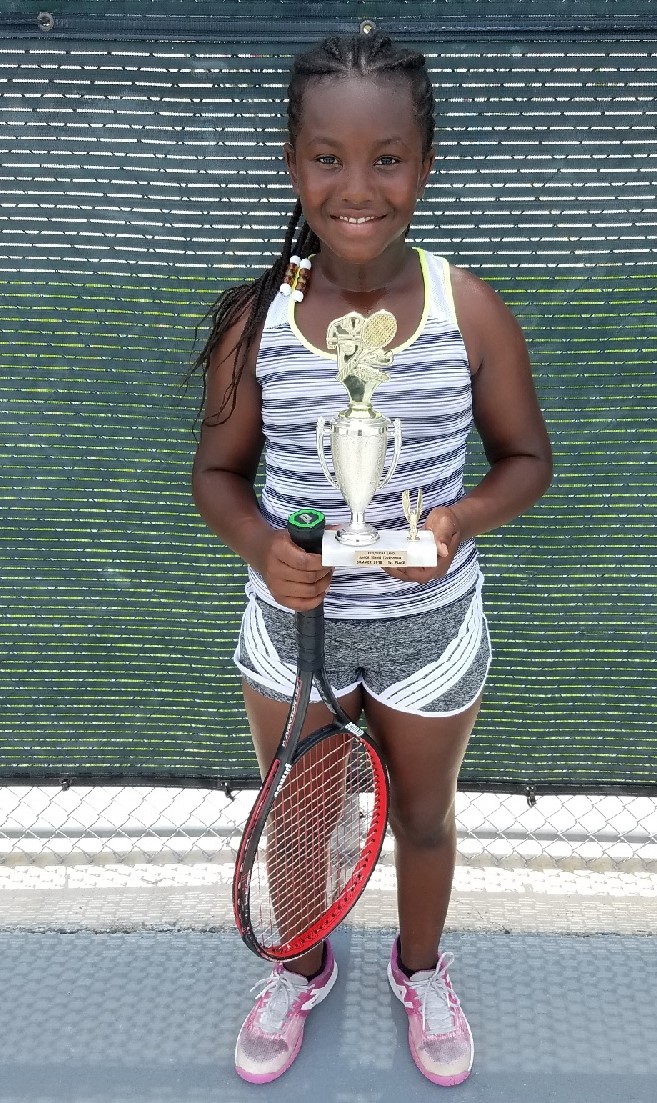 2nd: Tanisi Tripathi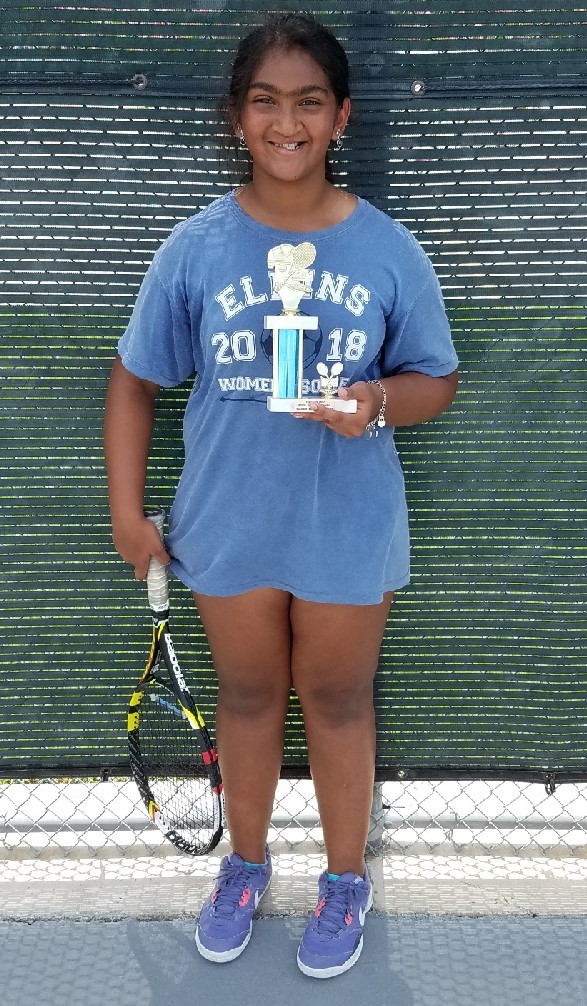 Consolation: Avyukt Satish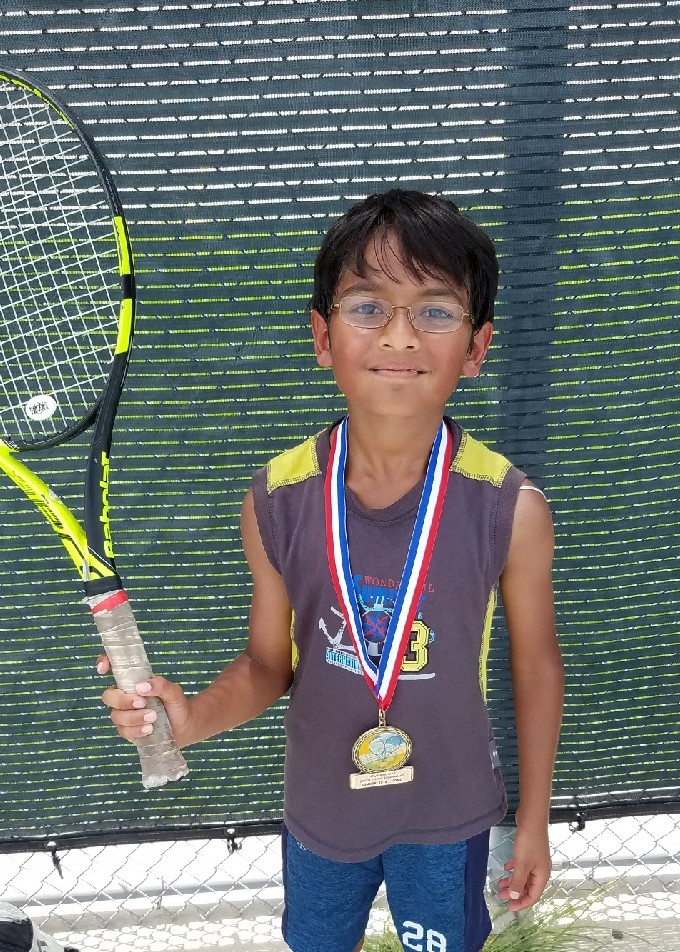 June 22
Intermediate Division
1st: Finn Newman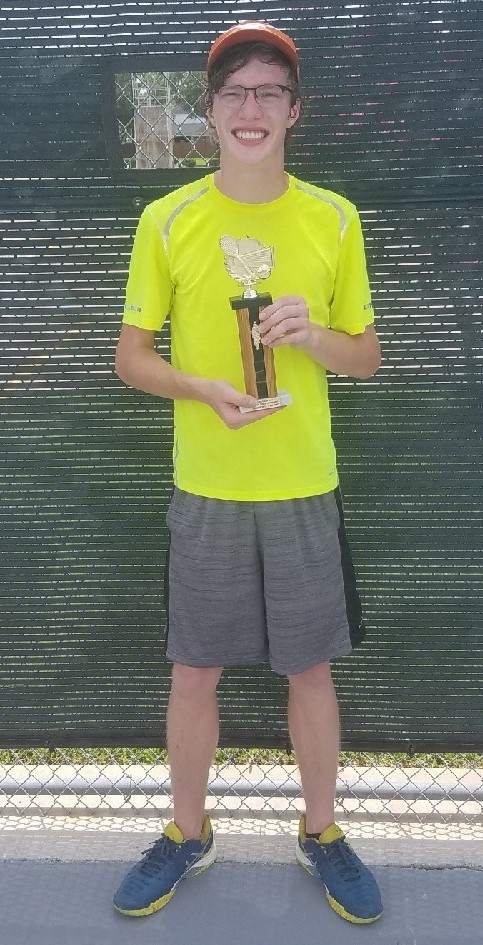 2nd: Eric Liu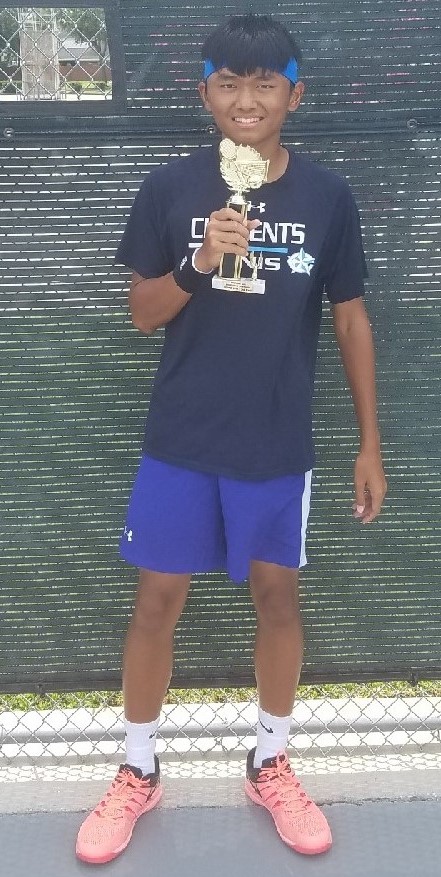 Consolation- Pinak Tripathi

Novice Division
Consolation: Tanisi Tripathi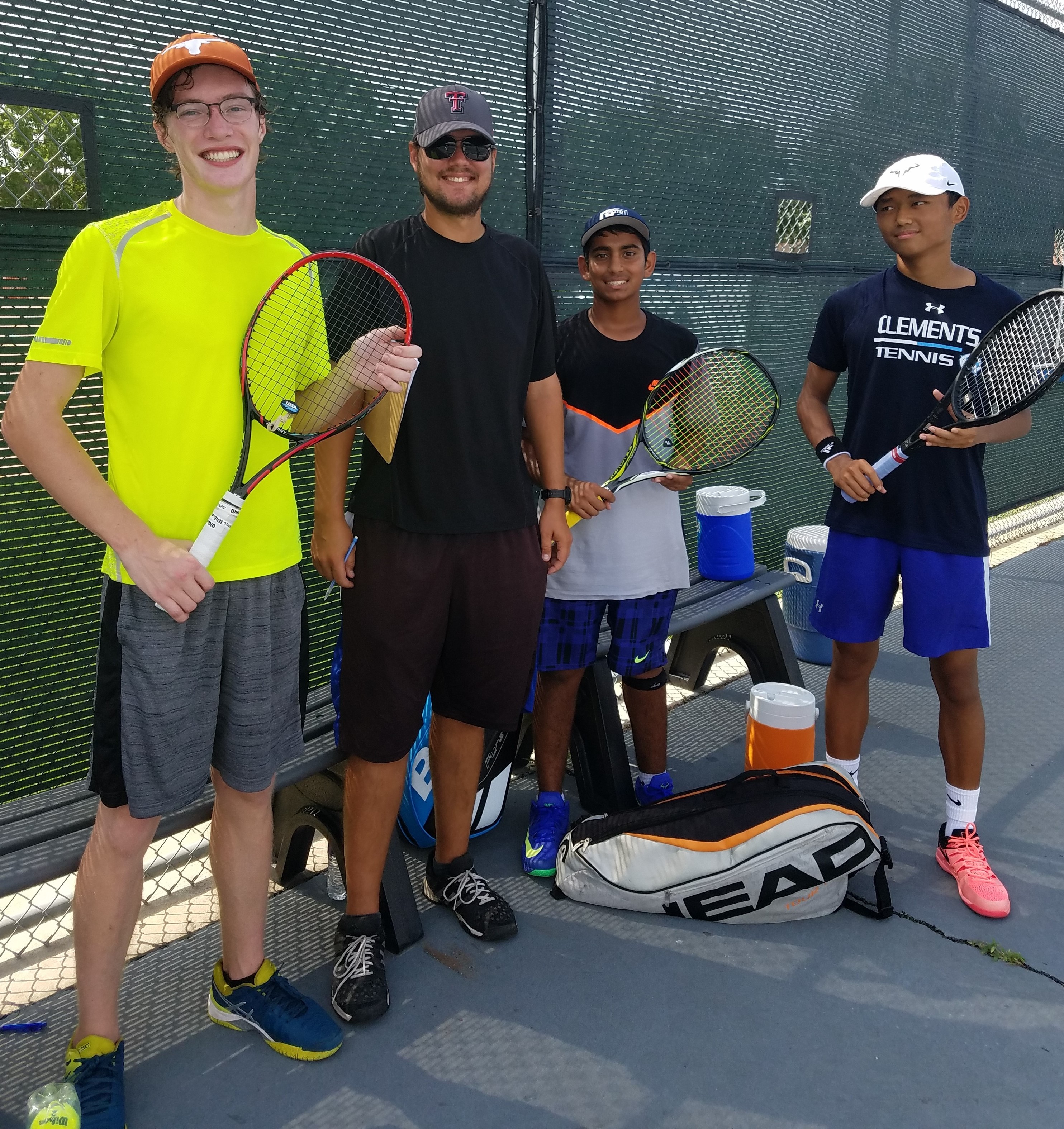 Finn, Coach Chris, Pinak, Eric




June 15
Intermediate Division
1st: Eric Liu, 2nd: Pinak Tripathi, Consolation: Siddharth Das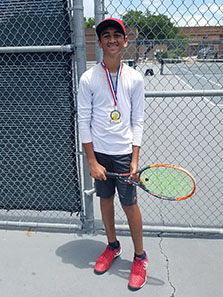 Siddharth Das
     

Novice Division
1st: Amarachi Asiegeu, 2nd: Tanisi Tripathi, Consolation: Emma Chen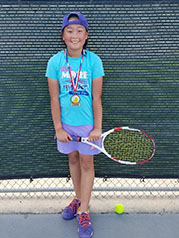 Emma Chen
     
Spring 2018 Tournaments
      18 & UnderDivision:
1st: Finn Newman, 2nd: Aaron Zhang.  1st Cons: Jonathan Brown

12 & Under Division:
1st: Bryan Zhang, 2nd: Darren Cheng. 1st Cons: Macy Houston
ADULT Tournaments - to be announced