Junior Tennnis Leagues
Listed below we have several leagues available for all skill levels and ages:
Beginners
 thru Intermediate (ages 5-14): Youth League Tennis (YLT)
 
Adv. Beginner / Low Intermediate (ages 9-14): Rookie Junior Tennis League
Traveling Jr. Team Tennis League: Novice, Intermediate / Advanced (ages 8-17):
   Intermediate Jr. Team Tennis AND 10 & Under Novice Jr. Team Tennis
=====================================================================================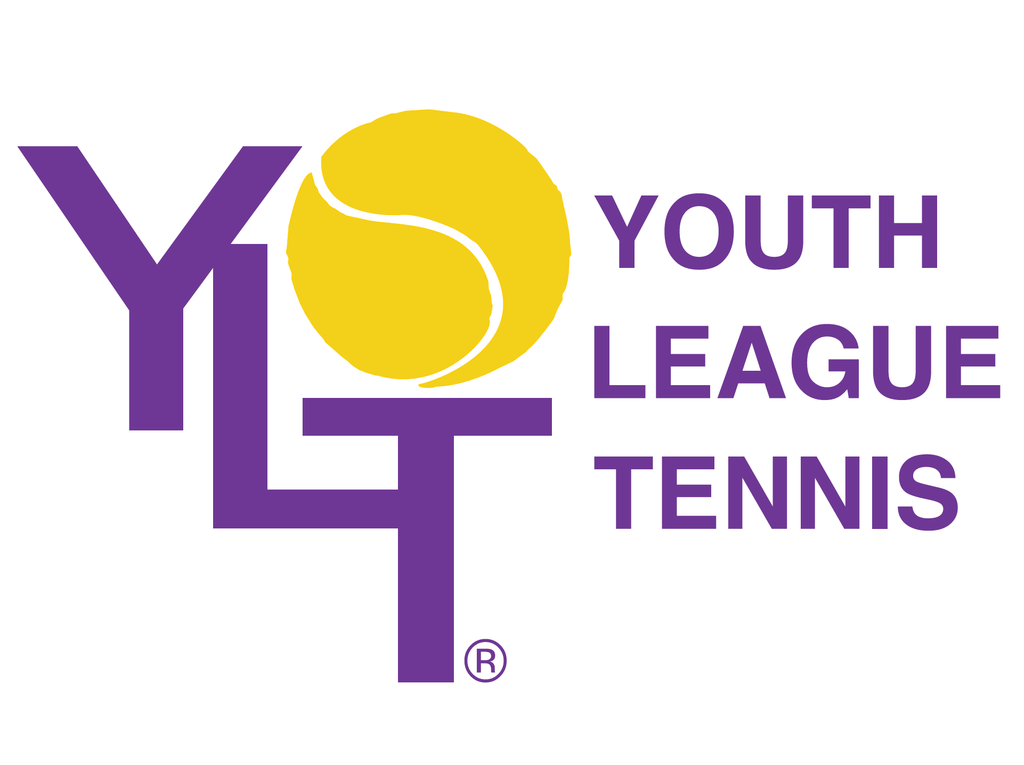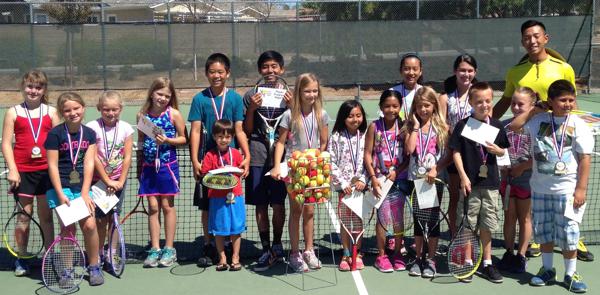 Youth League Tennis for players, ages 5-14

This is a program where players learn by playing. 
This program is difffernt from the 10 & Under program above, as depending on the enrollment we will offer 5 levels of play:
QUICK START:  Beginners group instructon. Ages 5-7 play half court. Red Balls
GREEN:             Beginners group instruction. Ages 8-14. Play with Red & Orange Balls
RED:                  Novices-  Drills; Introduction to match play. Ages 8-14. Orange Balls
YELLOW:          Intermediates-Drills; Match play. Ages 8-14. Orange & Green Dot Balls
BLUE:                Advanced Drills; Match play.  Ages 8-14.  Green Dot and Yellow Balls.
WHEN:                 Sundays, January 28 -March 18, 2018 (8 weeks). 
WHERE:              Clements HS courts, 4200 Elkins Rd, Sugar Land
FEE:                    $182 for the 8 weeks
** Players receive a Medal and Progress Report
This program is a National Program conducted by Youth League Tennis. We, Fort Bend Tennis Serivces, are assisting the YLT program in bringing this program to Sugar Land. Our instructors will run the program, with over sight by FBTS, but this is a YLT Program, which has been successfully conducting programs around the country for many years.
To enroll in this program click here.  It will take you to another website, not the FBTS website.

====================================================================================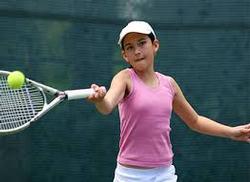 Rookie Junior Tennis league - Novice Level League
This Novice League is a program for the player who has some prior tennis experience, can serve the ball in from the baseline at least 50% of the time and can keep score.  Some basic instruction is included in this league to assist the children in improving their game along with Supervised Match Play. Most children in this league have had some lessons. For players who need more Match Play experience to get them ready for more competitive play and the travelling Junior League.  For ages 9-14.
  Spring 2018 Session:
When:

         Sundays, 

1
:00 - 2:25pm. 5 week session
                      (No play March 18-Spring Break & April 1-Easter)

Starting:
     Sunday, March 4
Where:
       Clements HS courts, 4200 Elkins Rd, Sugar Land
For players not yet ready for "Prime Time".
  

We need at least 8 players for this program.


  

====================================================================================   




Southwest Houston Junior Team Tennis League
This League is for Intermediate through advanced junior players. Play is inter-club competition among the various tennis centers in the Southwest Houston area (Sugar Land, Missouri City, Richmond, Rosenberg, Pearland and Lee LeClear Tennis Center (Houston).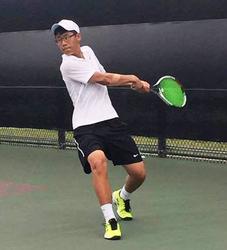 Spring 2018 Season begins March 3
The purposes of this league are:  1) FUN & encouraging tennis participation  2) Sportsmanship  
3) Fair & equal play
            Age Divisions: 17 & Under                  Intermediate and Novice players
                                    14 & Under
                                                                         1) A Flight (Can reach 3rd round of a USTA Tournament, Are Champ Qualified or on a
                                                                                school's Varsity travelling tennis team)
                                                                         2) B Flight (Can reach 2nd or 3rd Rd of a USTA Challenger Tournament or on lower
                                                                                level of a school's tennis team)
                                                                         3) C Flight (Novice with limited experience or can reach 1st Rd of a Challenger)
         We will place you in the level we feel is best for you, but tell us how much experience you have


WHEN:
               Saturdays, 1:30pm                                
DATES: 
           Starts March 3 - for a 6-7 week season (no play on March 17 &  31)                               
LOCATION:
        Various area tennis clubs/centers
                                        FBTS Player Fee:  $80 for the season
NOTE: 
QUALIFICATIONS TO PLAY

for the 14 & 17 Divisions:  Players MUST know how to keep score and be able to get the serve in at least 60% of the time.  You should have taken some lessons and been playing at least one year. Not for Beginners. 17's and 14's Divisions will use the full court and yellow / regular balls. Ages: 8 - 17
Matches will be either Singles and/or Doubles.  The match format is an 8 game set, no-ad scoring. This is a co-ed League.
FBTS Teams HOME courts will be either Clements HS courts or Sugar Land City Park courts.  However, this is a travelling league, so we are HOME some weeks and AWAY some weeks.
This is good for you if you are looking to make your school team, move up on your school team, improve your match playing performance or just get match playing experience as a Novice player.
You may join an FBTS team or if you belong to another club, you may join their team, such as Riverbend CC, Pecan Grove, CC, New Territory TC, etc.
** Registration Deadline: Feb. 27                              
CALL OUT for interested players to determine which team & level is best for you-
WHEN:
    Saturday, Feb. 24,1:30pm
WHERE:
  Clements HS courts
Click Here to enroll online for a 14's & 17's FBTS Teams

                                   10 & Under Division
                                     For Novice players, ages 6-10

                                    WHEN:      Saturdays, 3:30 - about 5:00pm
                                    DATES:     March 3 for 3 weeks (no play March 17-Spring Break)
                                    WHERE:   Clements HS tennis courts 
                                   FEE:          $40



10's Division will play on 60' court and use low compression Orange balls. Players should have familiarity with serving, rally from mid-court and scoring. Not for a new Beginner.
Click Here to enroll online for the 10's Division                                                                            We recommend each player be a U.S.Tennis Association (USTA) member.  If you are not already a member
or need to renew, CALL the USTA to join,  1-800-990-USTA.  Junior Membership is $20/year. or go to  www.usta.com 

 

  

 This is the 37th Year of this Junior Tennis League, 1981 - 2018.
 



Fall 2017 Season Results

Here are the FINAL Team Standings for the season:

17 & Under A/B Division

1              KNT Heat Strokes   (SW Houston)                    
2              Riverbend River Rafters (SLND)
3              Sunset Dynamos  (R/R)                                    
4              Sunset Texans (R/R)                                  


14 & Under A Division   

1              KNT Hot Shots     (SW Houston)              
2              KNT Sweetshots (SW Houston)
3              Sunset Astros  (R/R)
6              St. Laurence Varsity (SLND)

                                          


 14 & Under B Division

1             Pecan Grove CC Spinners (Richmond)
2             TPI Stars (Missouri City)
3             New Territory Stingers (SLND)
4             FBTS Backboards (SLND)
5             Coach Sang's Team RYU (SLND)




 

14 & Under C Division

1 (tie)       St. Laurence C Team   (SLND)
1 (tie)       New Territory Smashers (SLND)
3              FBTS Racquets (SLND)
4              Sunset Rockets (R/R)
5              Coach Sang's Team Ken (SLND)
6              FBTS Lobbers (SLND)
7              Pecan Grove CC Nuts (Richmond)             

 

 
Privacy Policy: FBTS does not disclose,sell or share your personal information with any other parties.
Requests for refunds must be made in writing and emailed to: chuck@fortbendtennis.com or mailed to: FBTS - 3536 Hwy 6 South, #132 - Sugar Land, TX 77478. Refunds must be requested prior to the start of the league season unless there are special circumstances.